Access the download area.
In order to access the reserved area again, you need to update your password.
You can do that at the following link
design : F. Rota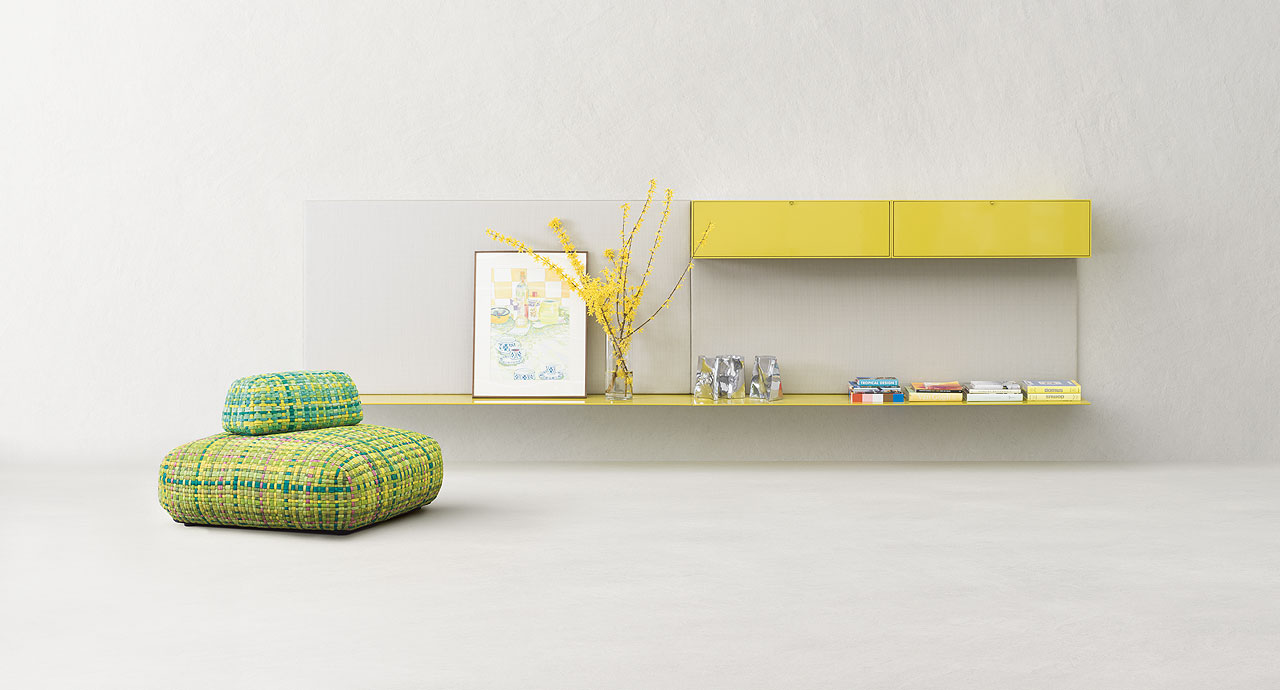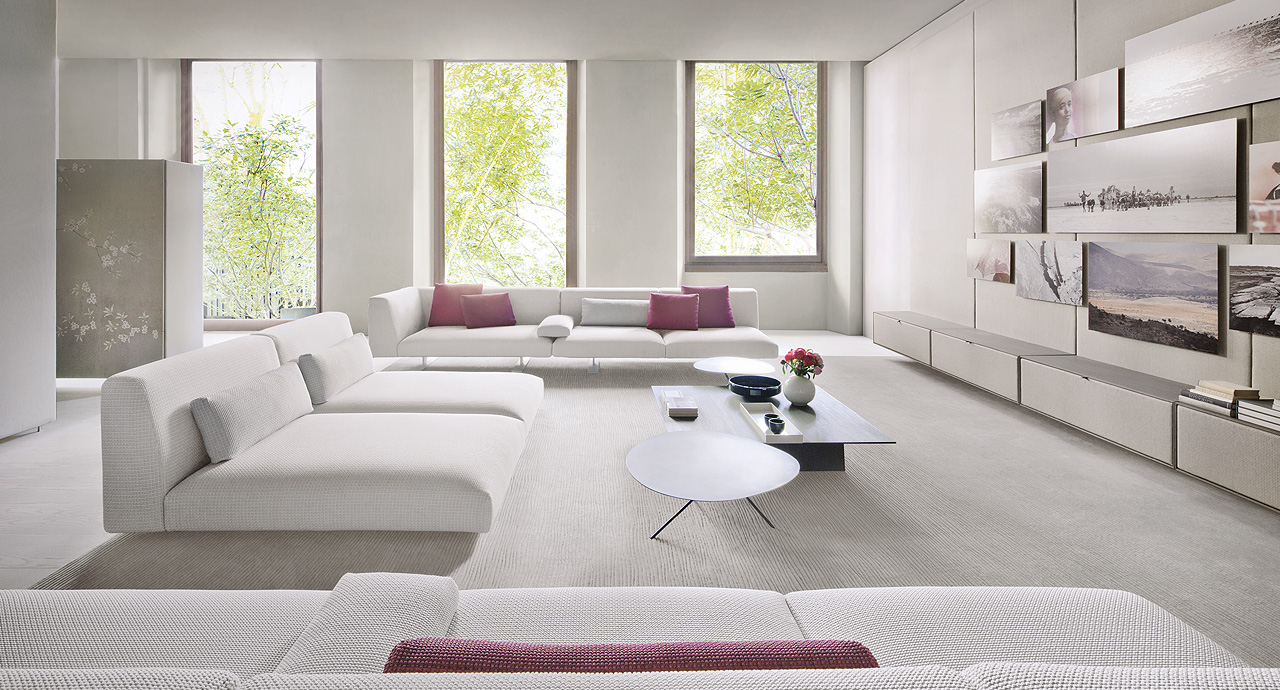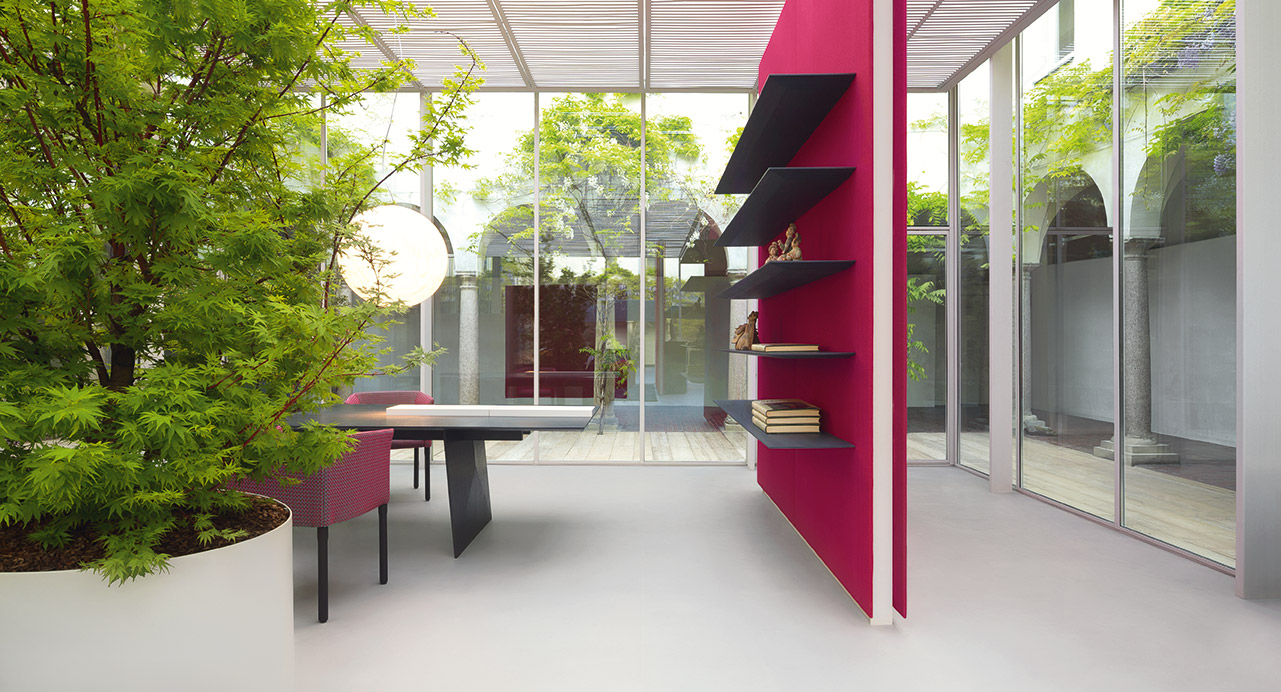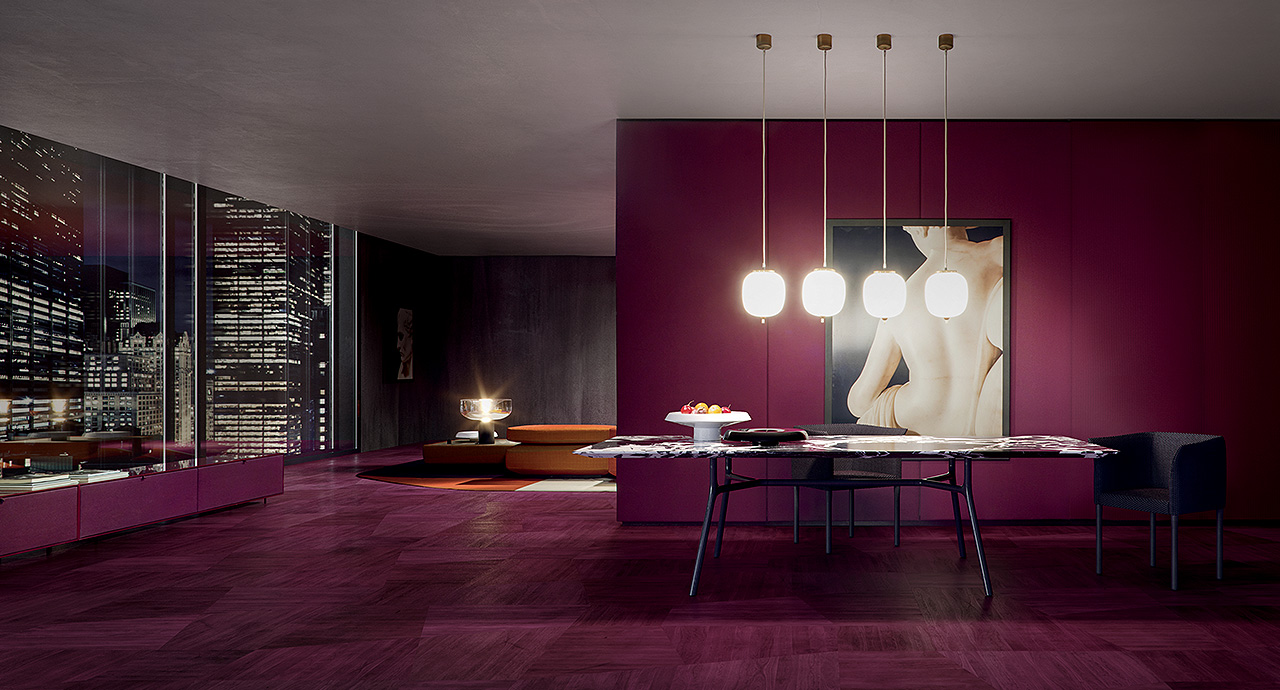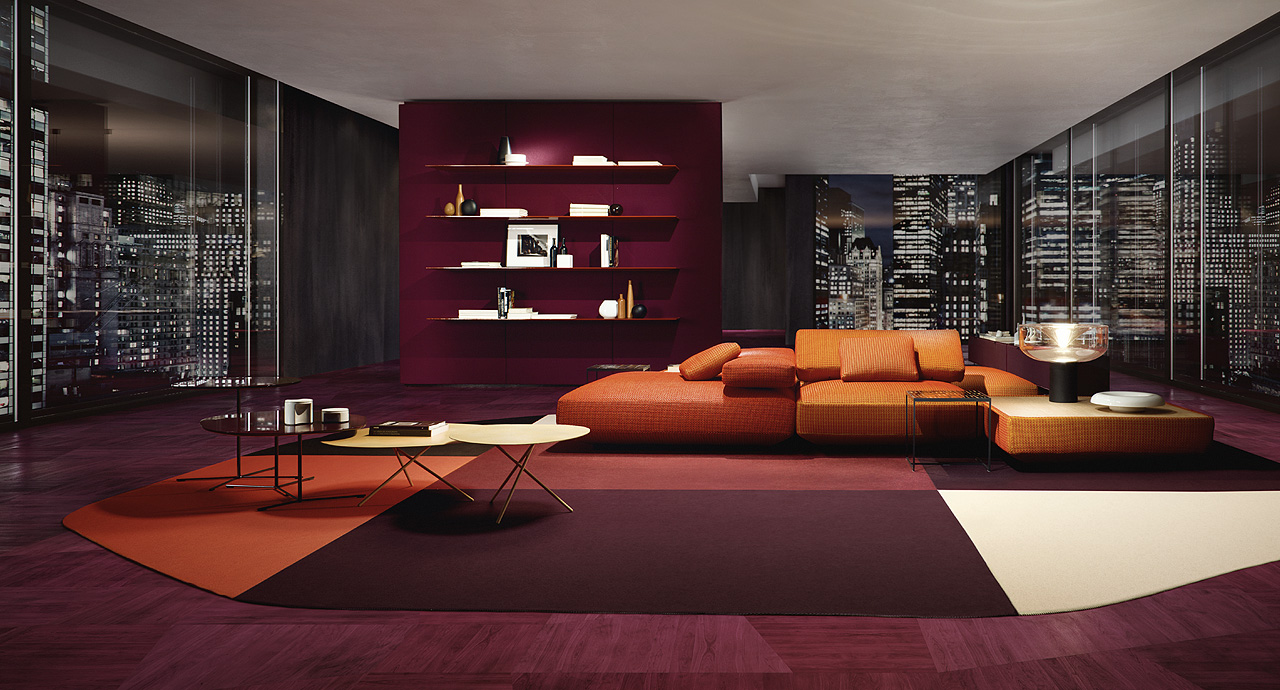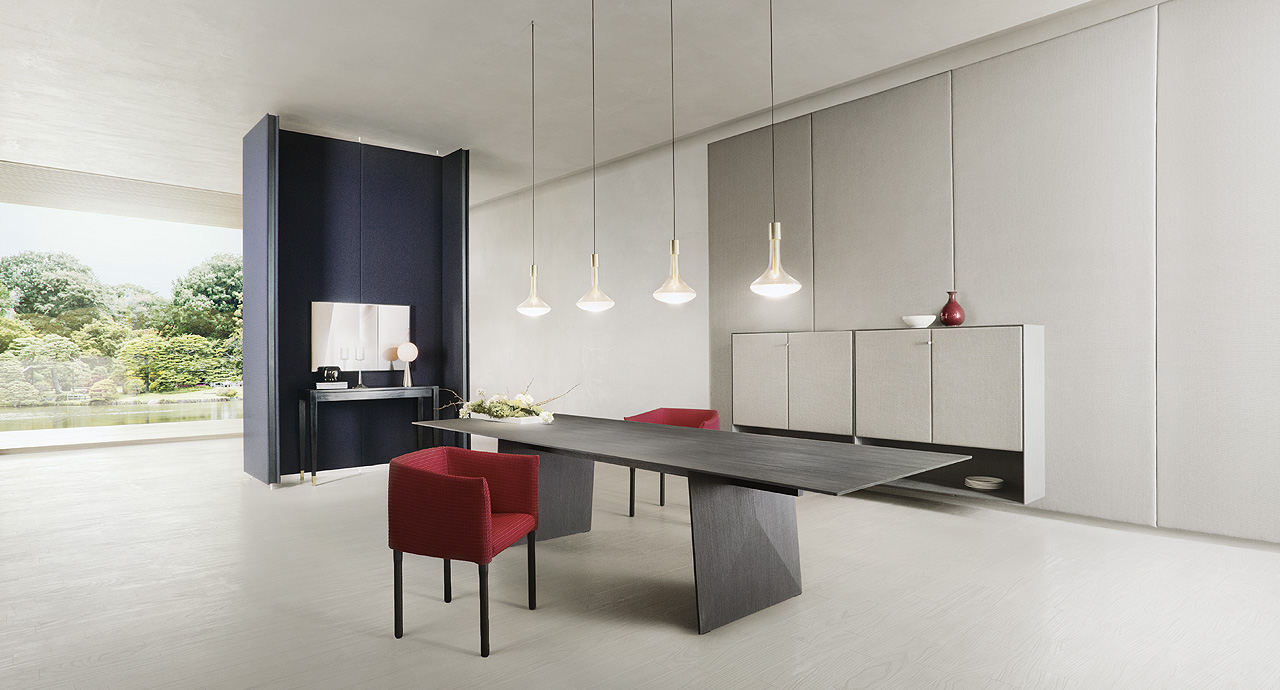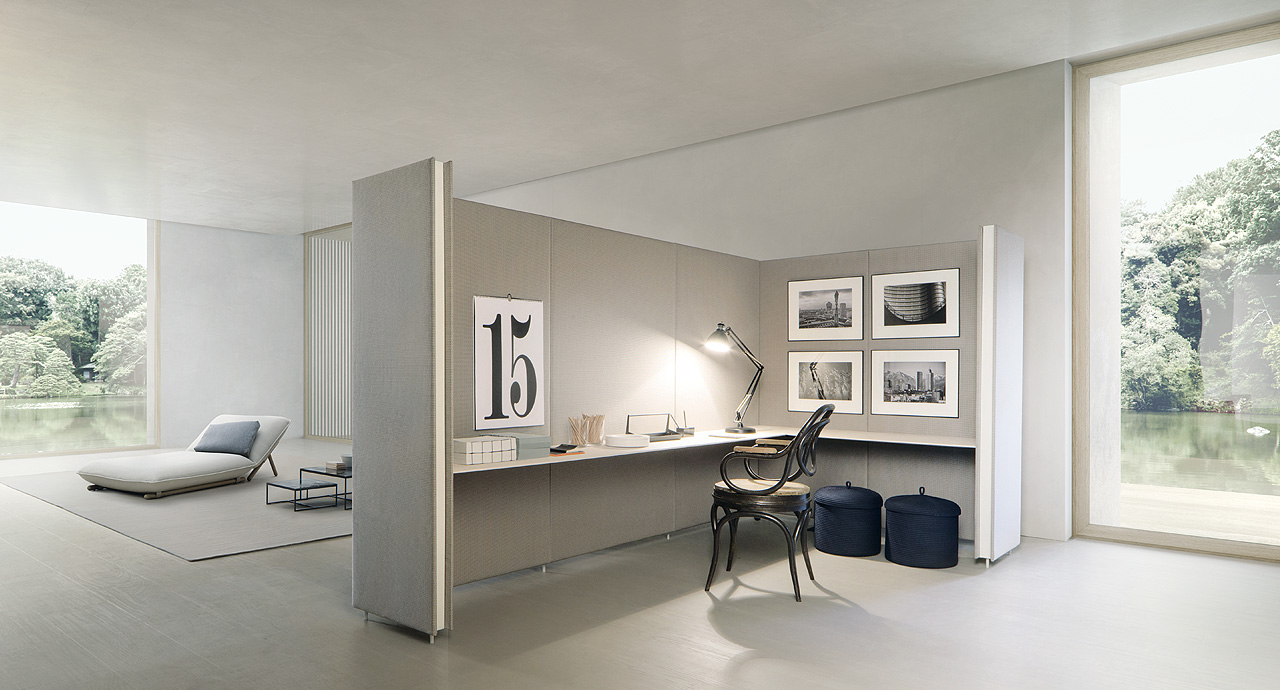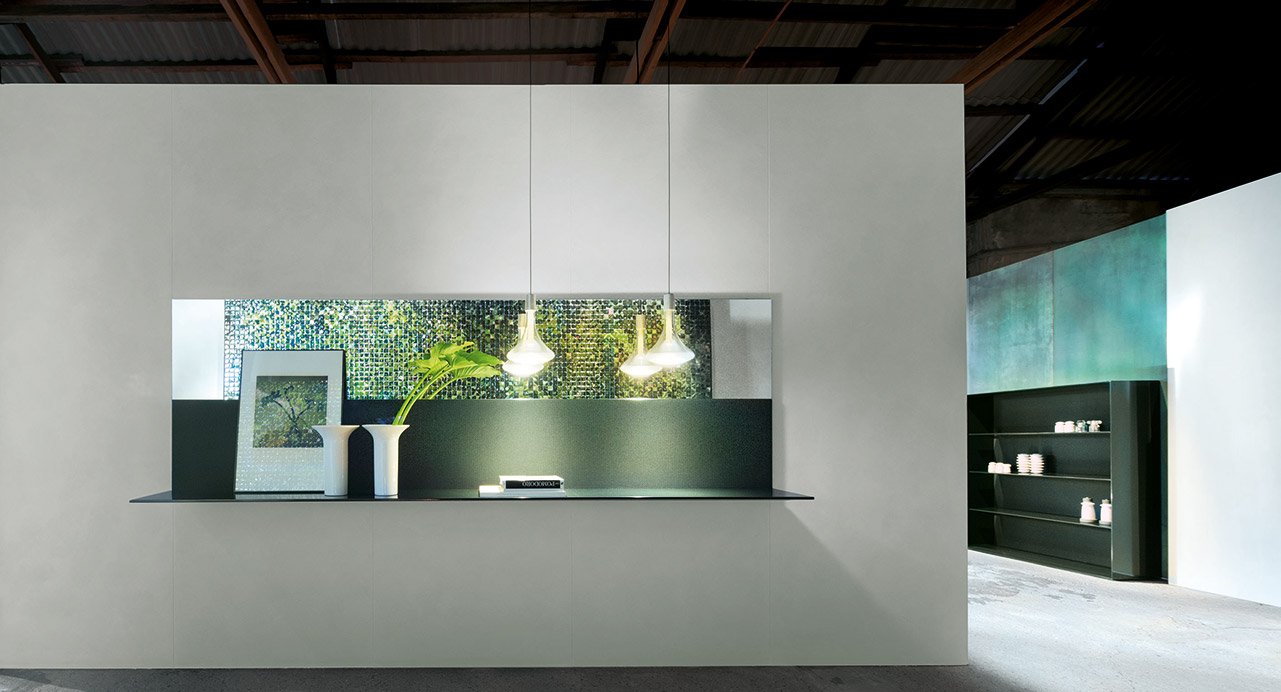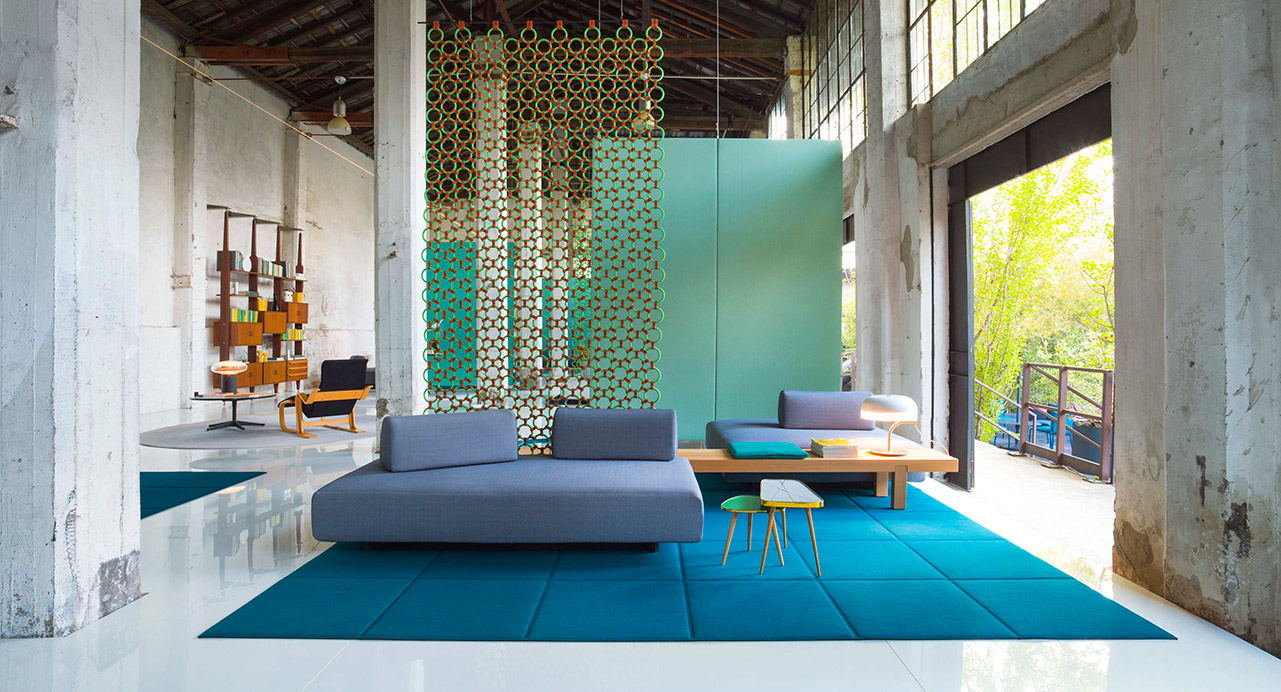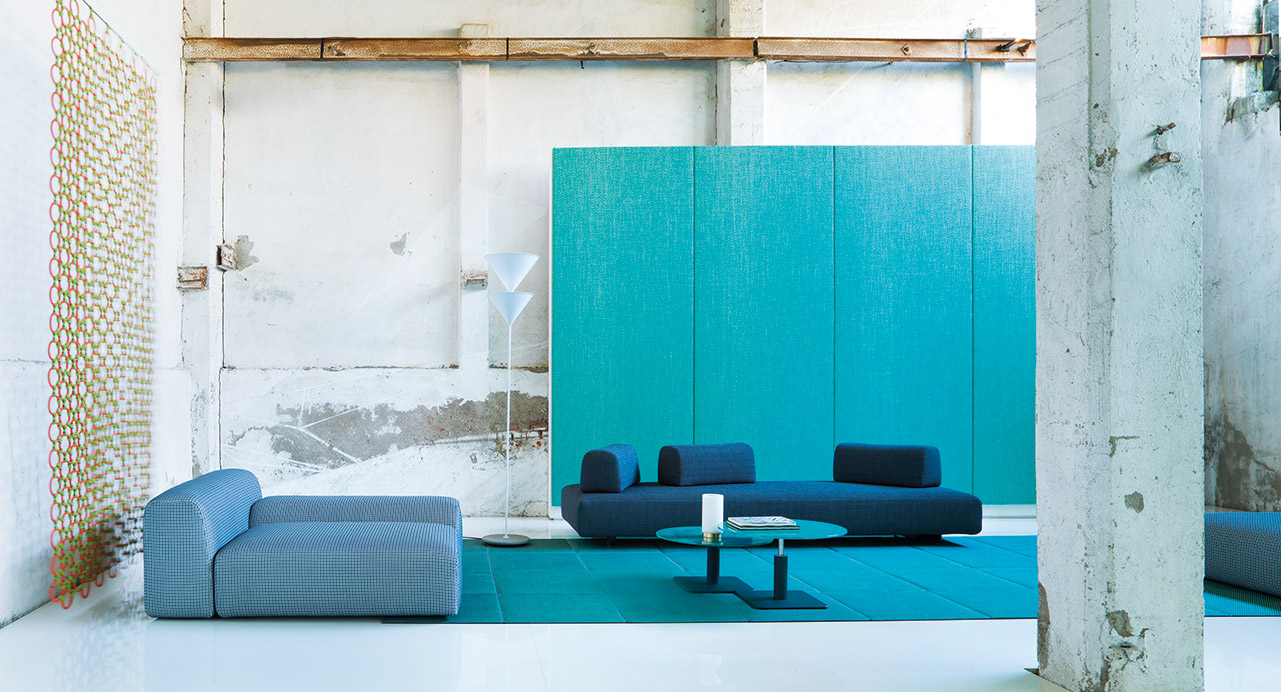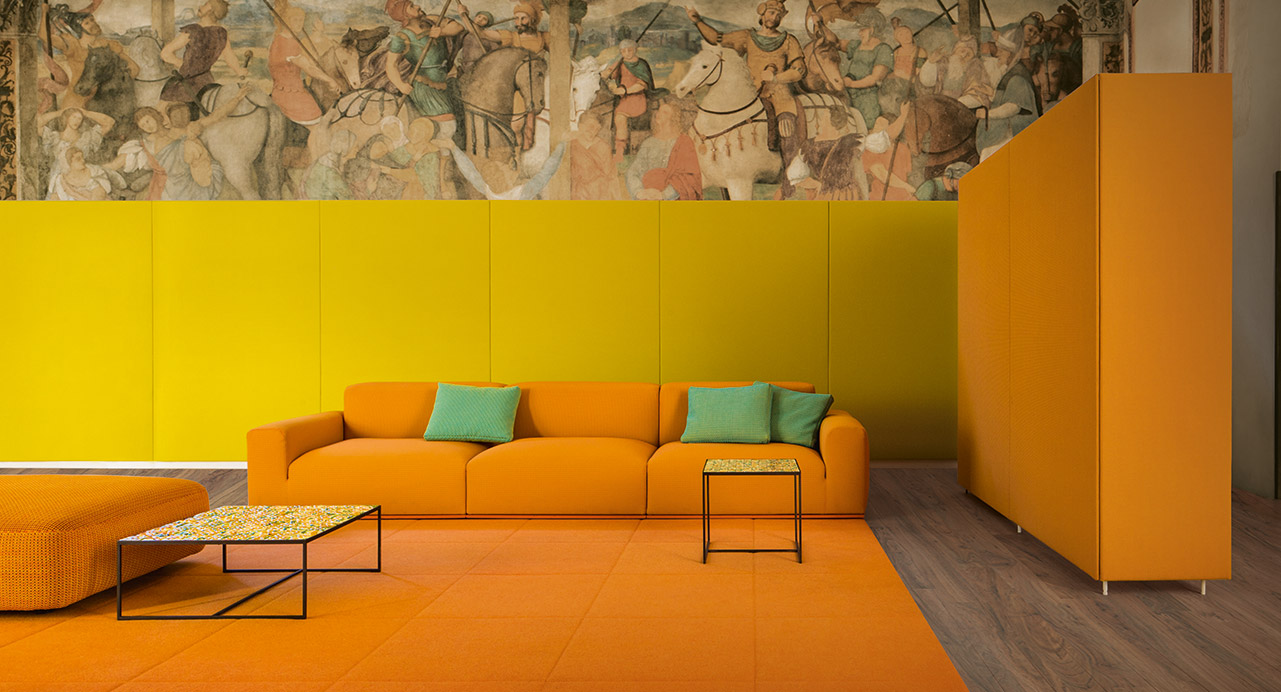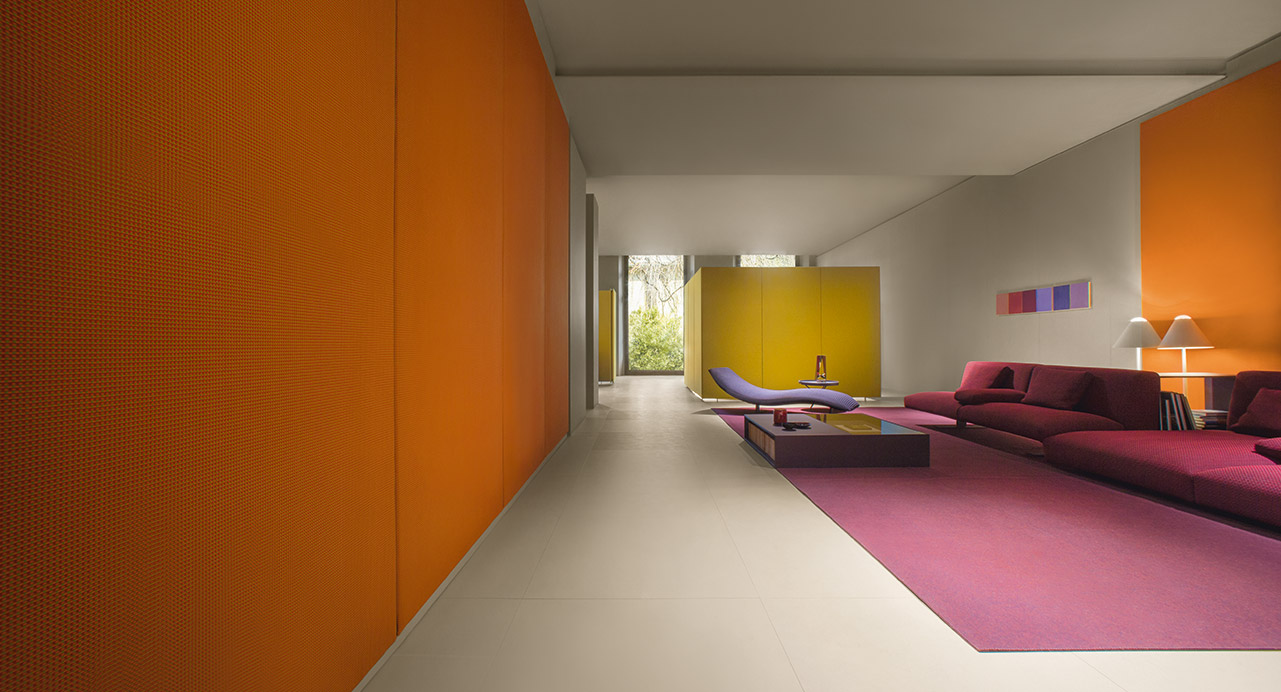 System of modular panels upholstered with fabric that can be completed with shelves.
Internal structure of the panels: micro-perforated wood fibre, padded and made sound absorbing with polyester fibre.
External covering: fixed and available in the fabrics Piqué, Mood, Blend, Dots or Brio.
The panels used in single and double-faced compositions to be fixed to the floor and the ceiling and in the freestanding compositions are fastened to an internal aluminium structure.
Adjustable feet: steel, matt varnished in avorio or grafite colour.
Ceiling spacers: steel, matt varnished in avorio or grafite colour.
Finishing details of the thickness of the double- faced compositions: steel, matt varnished in avorio or grafite colour.
Shelves: wood fibre finished Mano Lucida or with wood veneer hand- finished Mano Opaca with oil-based impregnating products.
Build shelves are available up to a maximum length of 360 cm.
Characteristics:
Build panels allow for the creation of contemporary fabric boiseries, linear or corner, single or double-faced partitions, even in custom dimensions, which are fixed to the floor and to the ceiling, or the composition of true freestanding double-faced architectures.
Piqué, Mood, Blend, Dots and Brio fabrics comply with the international flammability rules TB 117-2013; Blend and Brio fabrics also comply with the international flammability rules BS 5852.
Dimensions:
Build panels are available
– in the standard dimension of 120x4x270 cm
– in multiples varying from a minimum width of 40 cm to a maximum width of 120 cm and from a minimum height of 240 cm to a maximum height of 300 cm.
Applications:
Covering of vertical surfaces, creation of fixed or movable fitted partitions for the interiors of residential spaces.
Notes:
The Build panels, which are used to cover vertical surfaces, can be fixed directly to the wall or, should an electrical wiring of any kind be required, they can be fixed to an aluminum structure, which in turn will be fixed to the wall.
Build panels can be used also in combination with the boiserie Geometrica and with the Edel cabinets and bookcases used as standing elements.