Access the download area.
In order to access the reserved area again, you need to update your password.
You can do that at the following link
design : CRS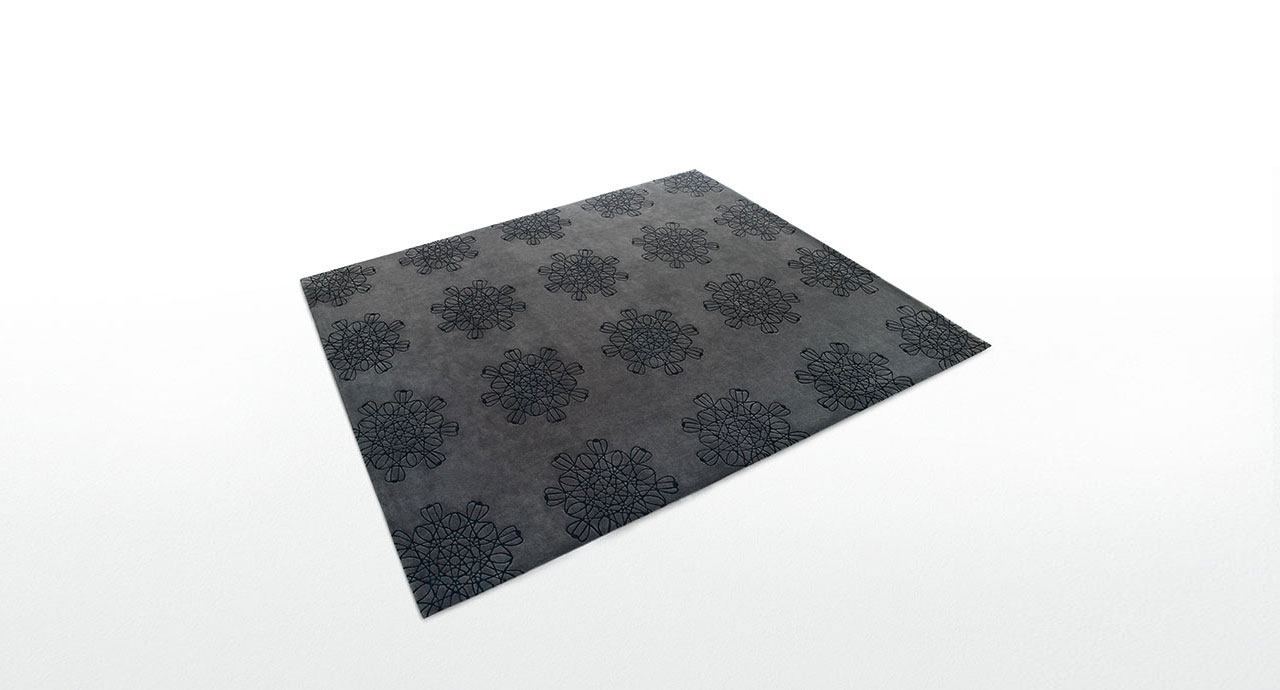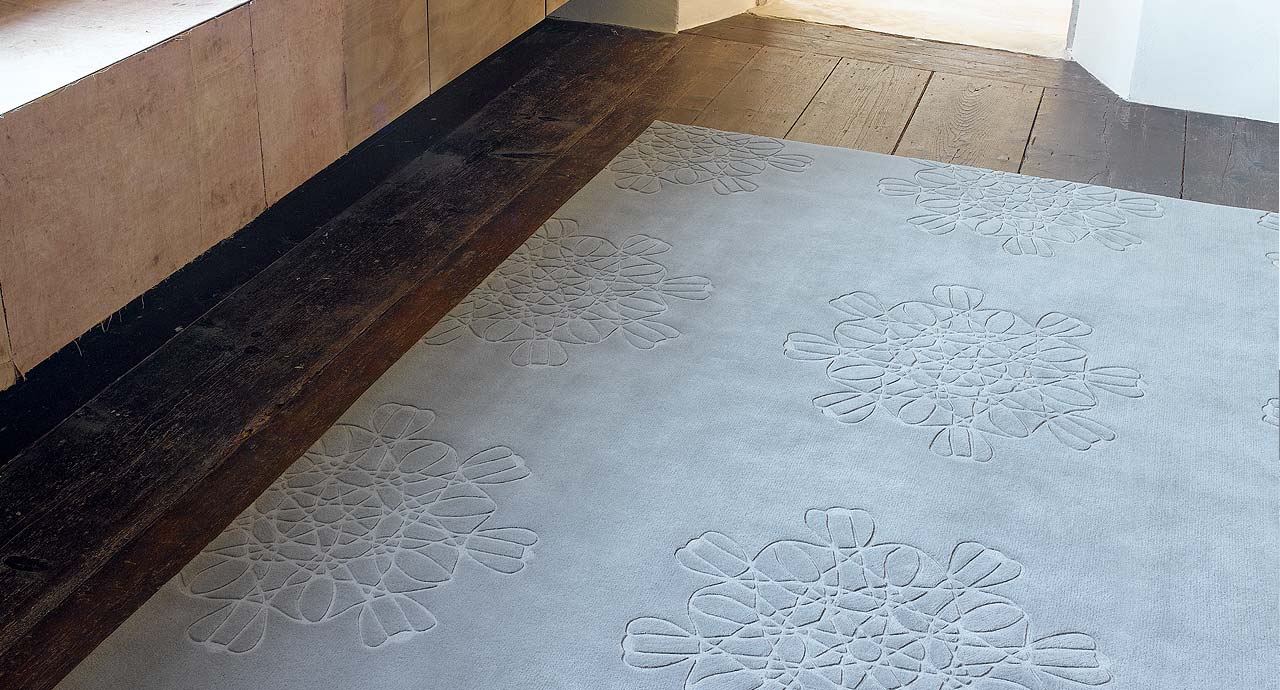 Arabesque is a hand tufted rug.
The floral pattern which decorates this rug in an orthogonal placement is hand carved in the wool surface.
The outline of the design is produced tone-on-tone and is lighter than the background field.
Only one colour can be chosen.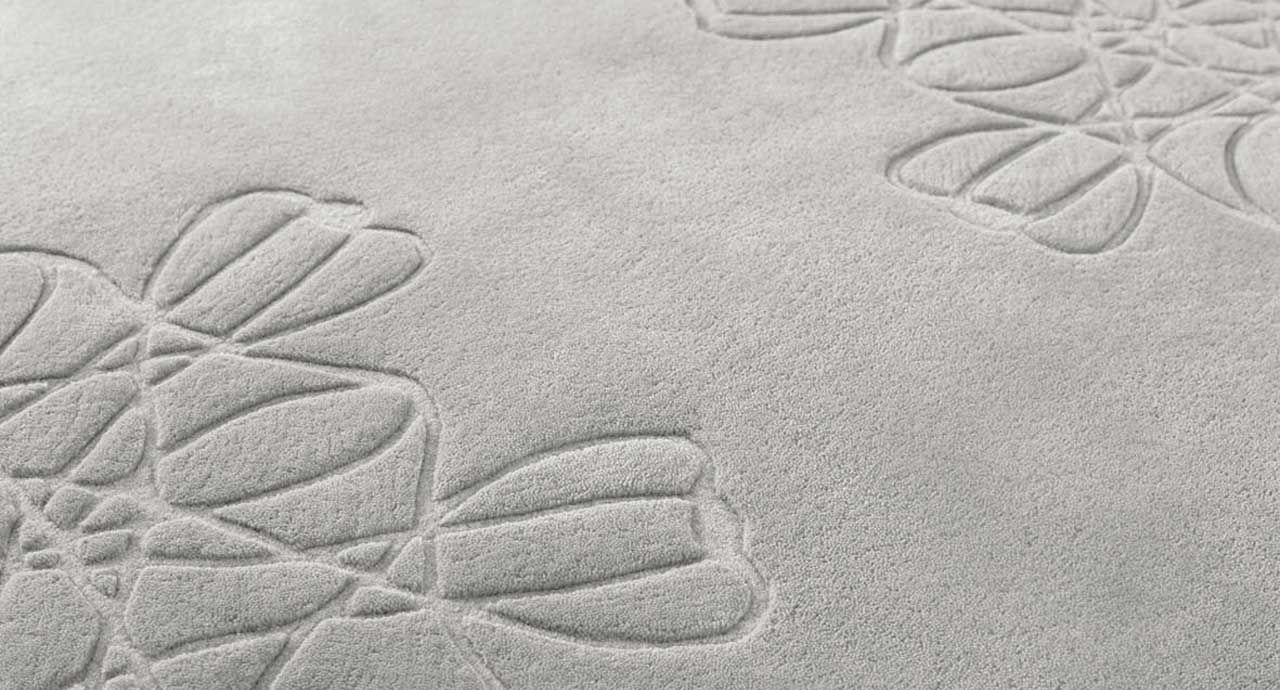 Composition: 100% virgin wool.
Daily cleaning: vacuum cleaner with roller brushes designed for use on tufted rugs.
Periodical cleaning: injection/extraction with professional equipment, steam cleaning or powder cleaning agents. Do not wash with water, do not use professional dry cleaning.
Stains: pat the area with a clean cloth to prevent the stain from penetrating the fibres; most stains can be removed with specific detergents.