Access the download area.
In order to access the reserved area again, you need to update your password.
You can do that at the following link
design : P. Urquiola, E. Gerotto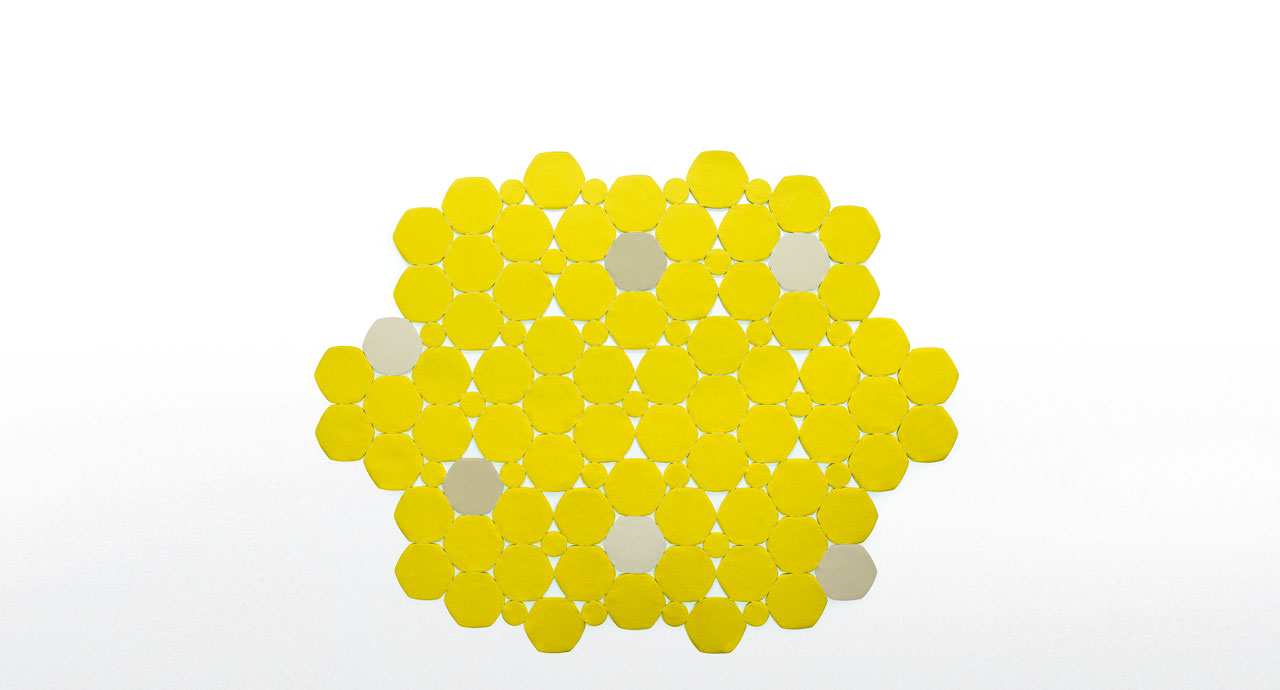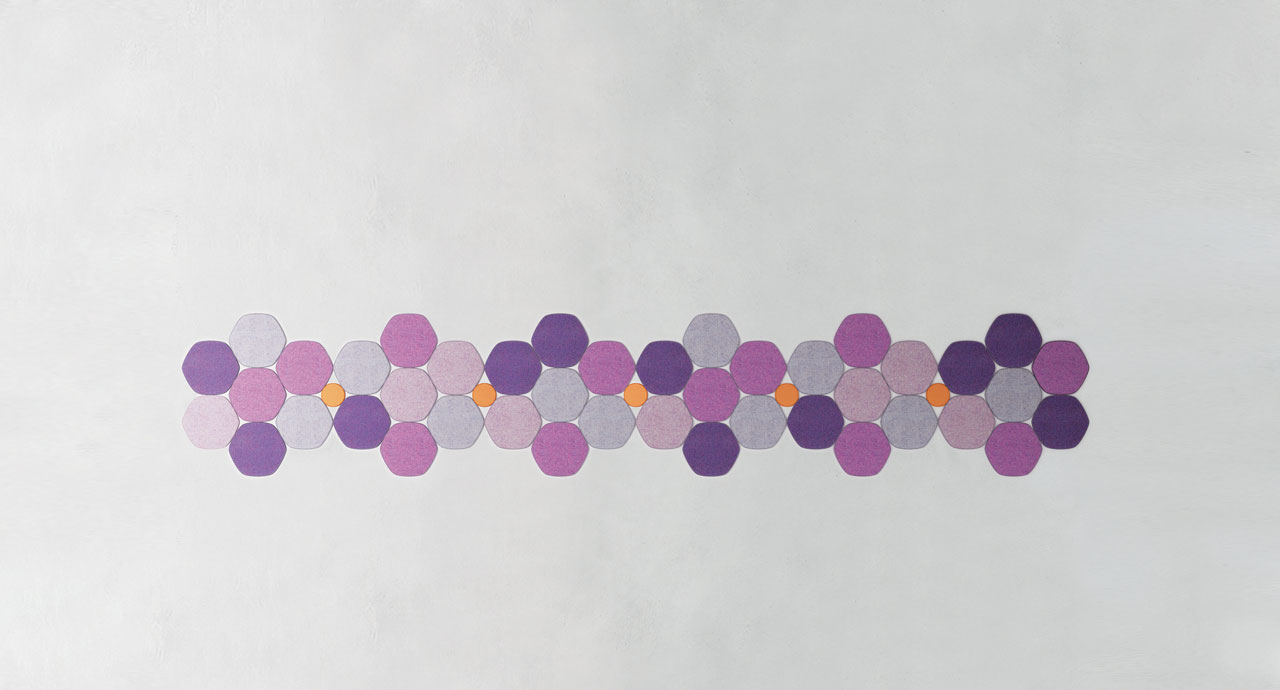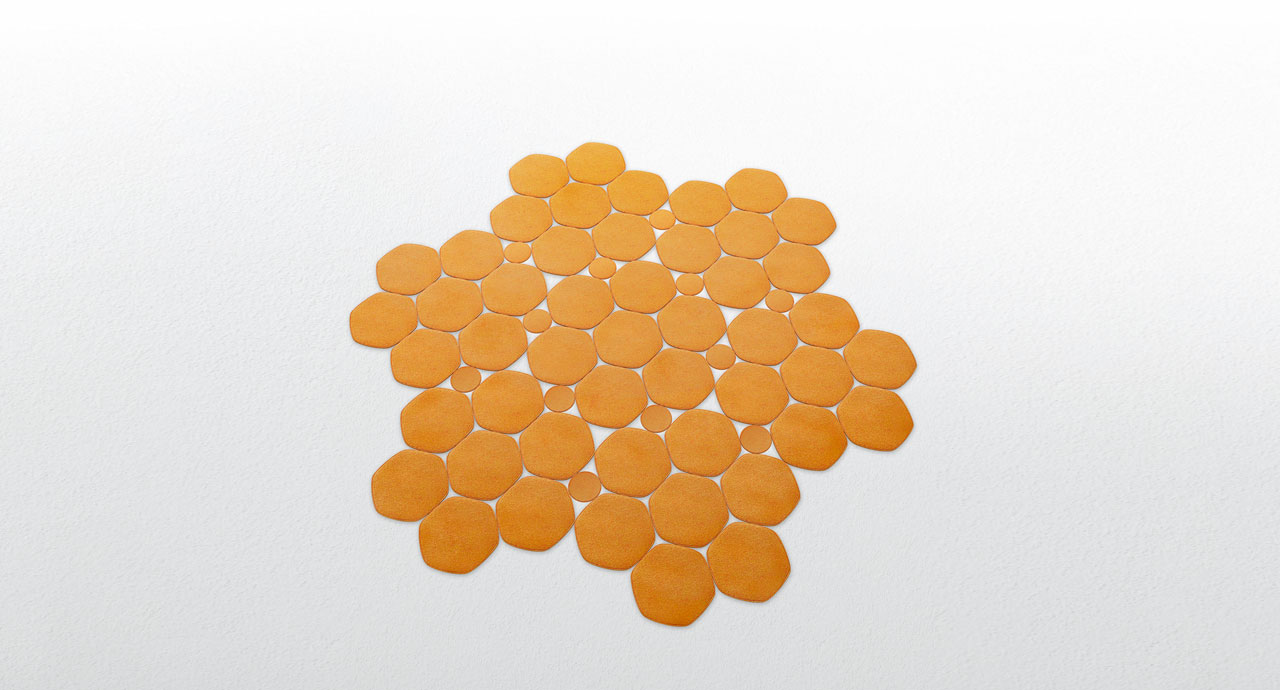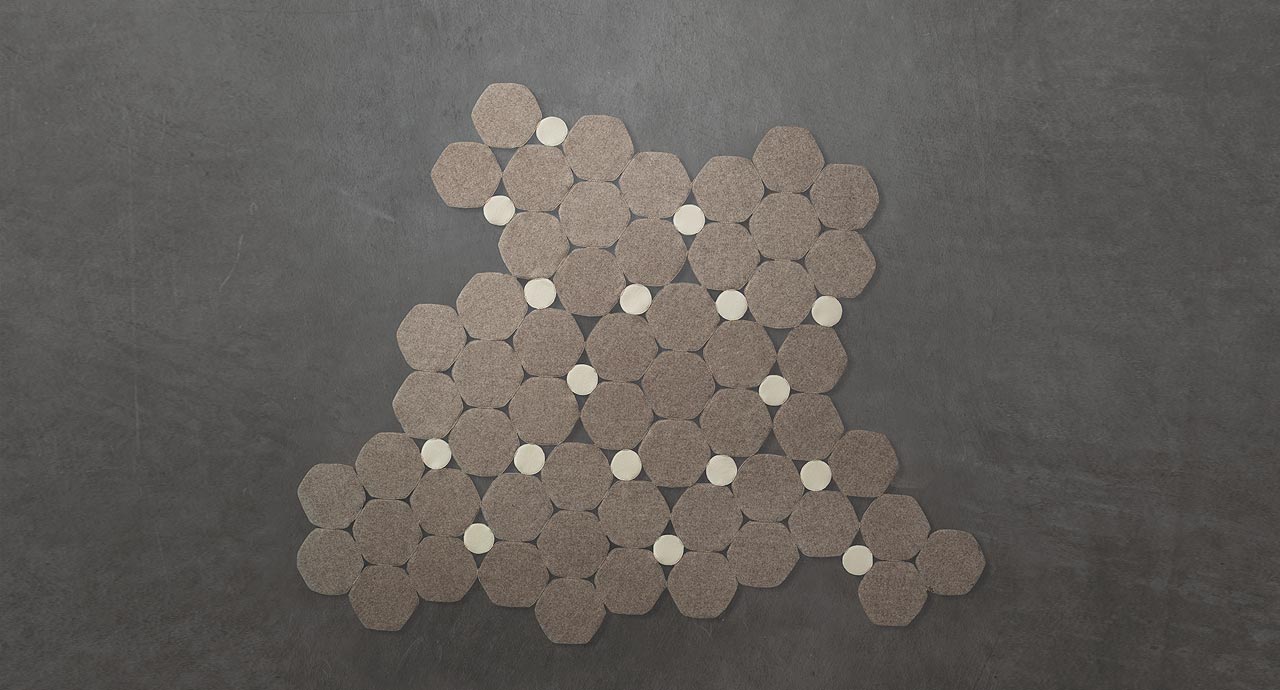 Prisma is a felt rug created by joining with the Punto Rete double layer woven felt elements bordered with the Punto Pettine.
The hexagons with a size of about cm 30 x 30 are joined together with a stitching in the same colour.
The floor can be seen through the gaps between the elements.
Only one colour can be chosen.
This rug can be produced only with a double layer of felt.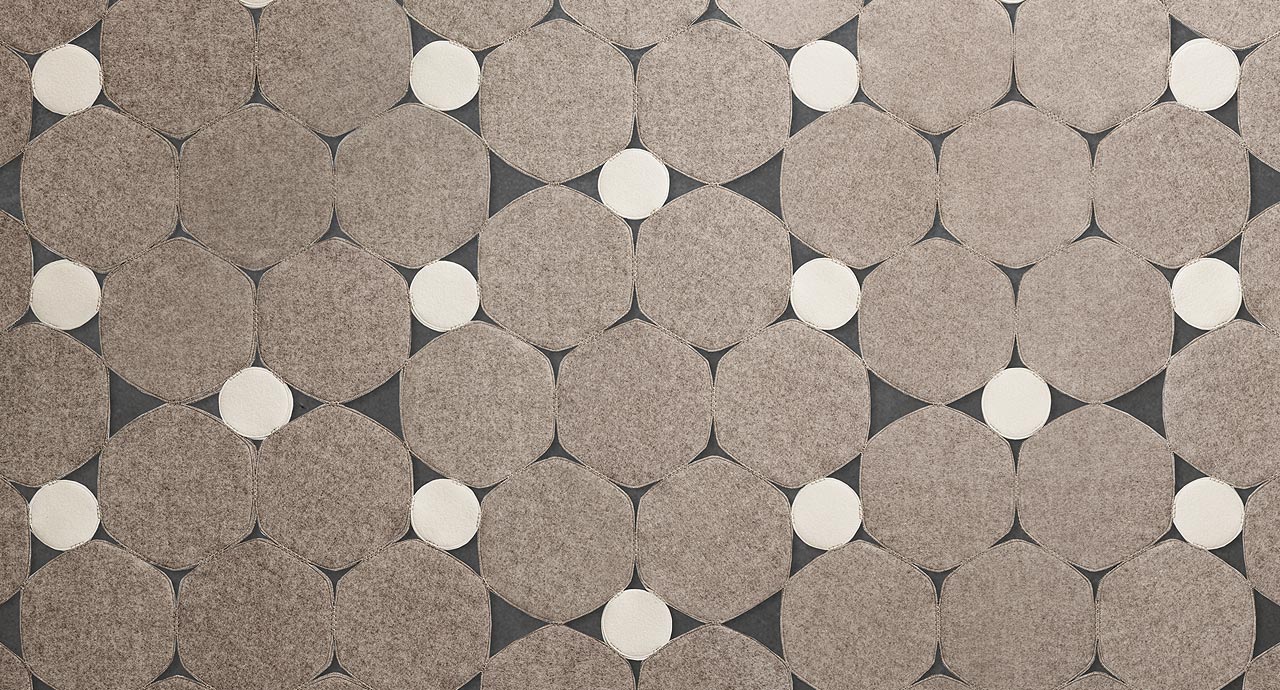 Composition: 100% woven felt in pure virgin wool.
Daily cleaning: rug beater or vacuum cleaner without brushes.
Periodical cleaning: professional dry cleaning, do not hand wash nor machine wash.
Stains: small stains, combination of water and mild soap; oil stains, solvents.
Thread for embroideries and stitchings