Access the download area.
In order to access the reserved area again, you need to update your password.
You can do that at the following link
design : Campana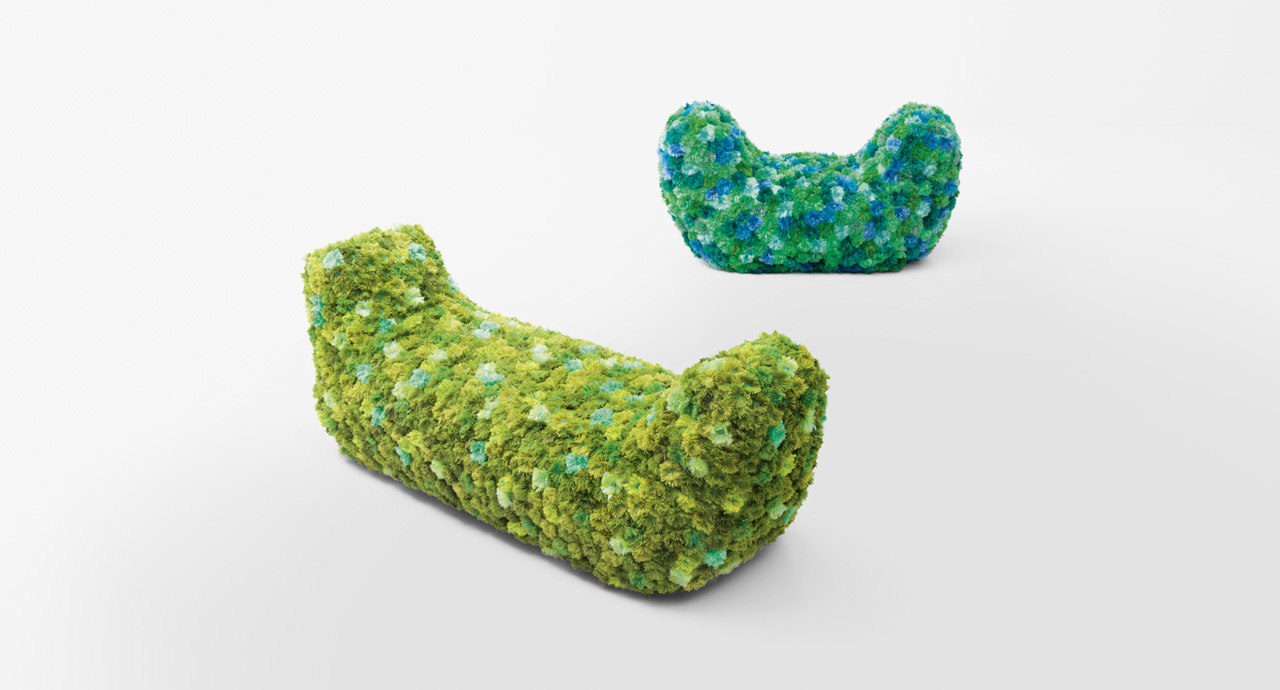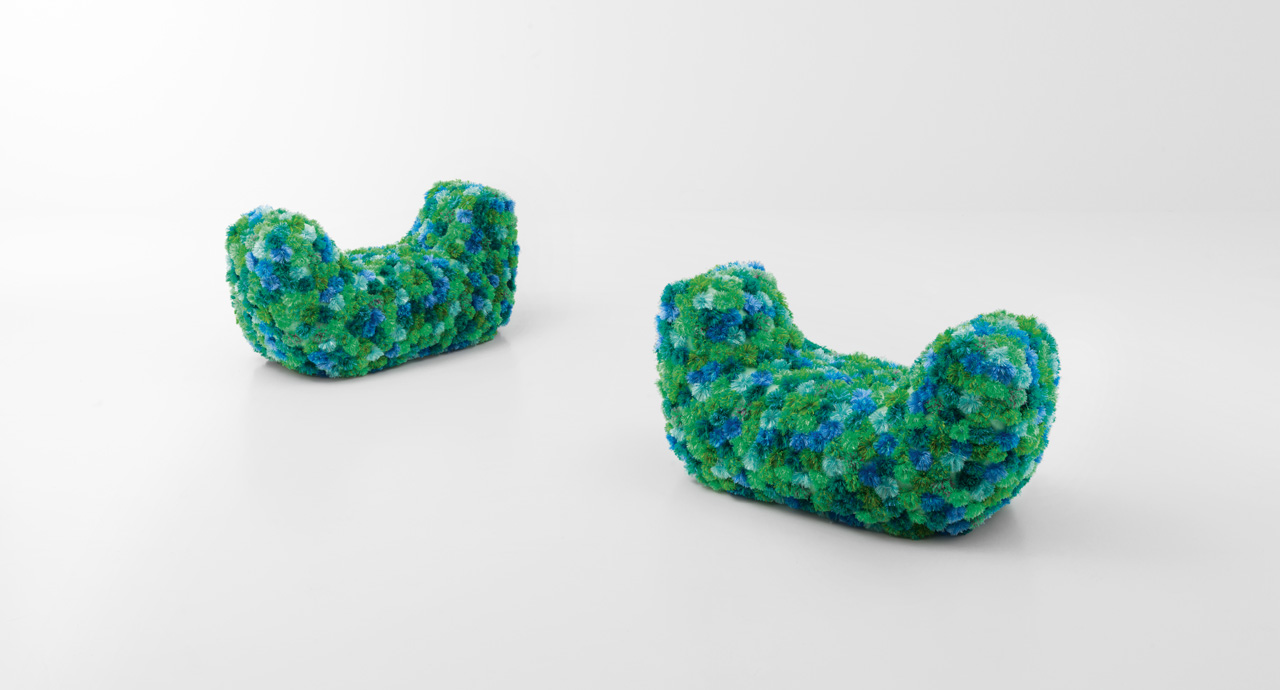 Indoor seating with symmetric side backrests.
Padding: recyclable expanded polyethylene mixed with Aerelle® blue polyester fiber, fixed covering in three-dimensional polyester fabric.
Upholstery: removable, composed of a layer in synthetic felt – made from polyester fibers derived from the recycling of PET bottles from waste sorting, that will be 100% recyclable again – to which décors are applied, made by using production cuttings of the different fabrics and materials in the collection.
Notes: for better stability, the seating is ballasted with sandbags.
Awards: the Metamorfosi collection has been awarded the Green GOOD DESIGN AWARD 2023.