Access the download area.
In order to access the reserved area again, you need to update your password.
You can do that at the following link
design : M. Ferrera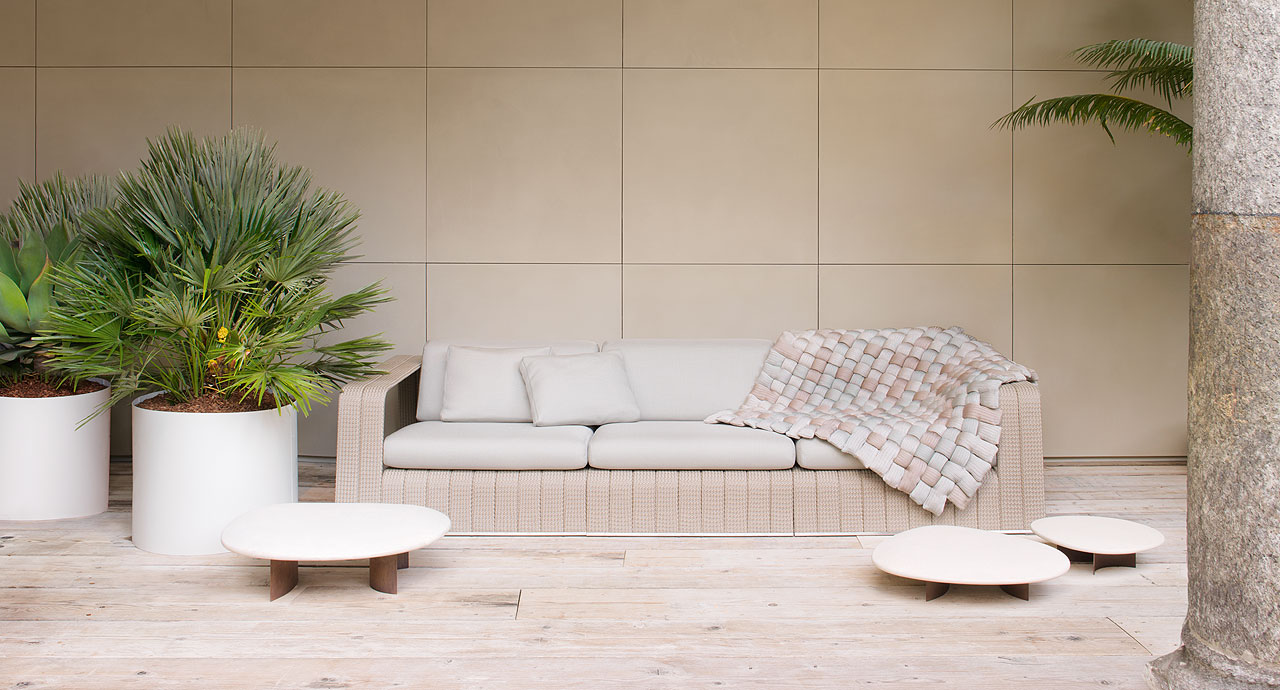 Side tables with top in stone or in marble.
Base: AISI 304 stainless steel
– matt varnished in brown colour for side tables with stone top
– gloss varnished in a colour matching the top for side tables with marble top.
Plastic spacers.
Top: shaped in irregular forms in
– Pietra di Comiso
– marble in different colours and typology according to availability.
Notes:
The special embossed matt varnishing of the base of side tables with stone top is made by De Castelli with handwork techniques.
The tops of the Isole side tables are available in two versions: slightly rounded, in Pietra di Comiso, or completely flat, in marble. The first version represents continuity and standard availability, the second originates from the desire of recovering materials that, on their turn, inspire and lead design towards different interpretations of the same object. Isole is therefore a collection meant to change with time.
The tops in Pietra di Comiso and marble are treated to be oil- and waterrepellent with water-based products that limit the absorption of liquids and greasy substances.
Due to the nature of the materials, different tops, even in the same lot, can have light differences in colour or in the texture of the surface.
This product can be used also in interior environments.
We advise to use a Winter Set protection cover.