Access the download area.
In order to access the reserved area again, you need to update your password.
You can do that at the following link
design : F. Rota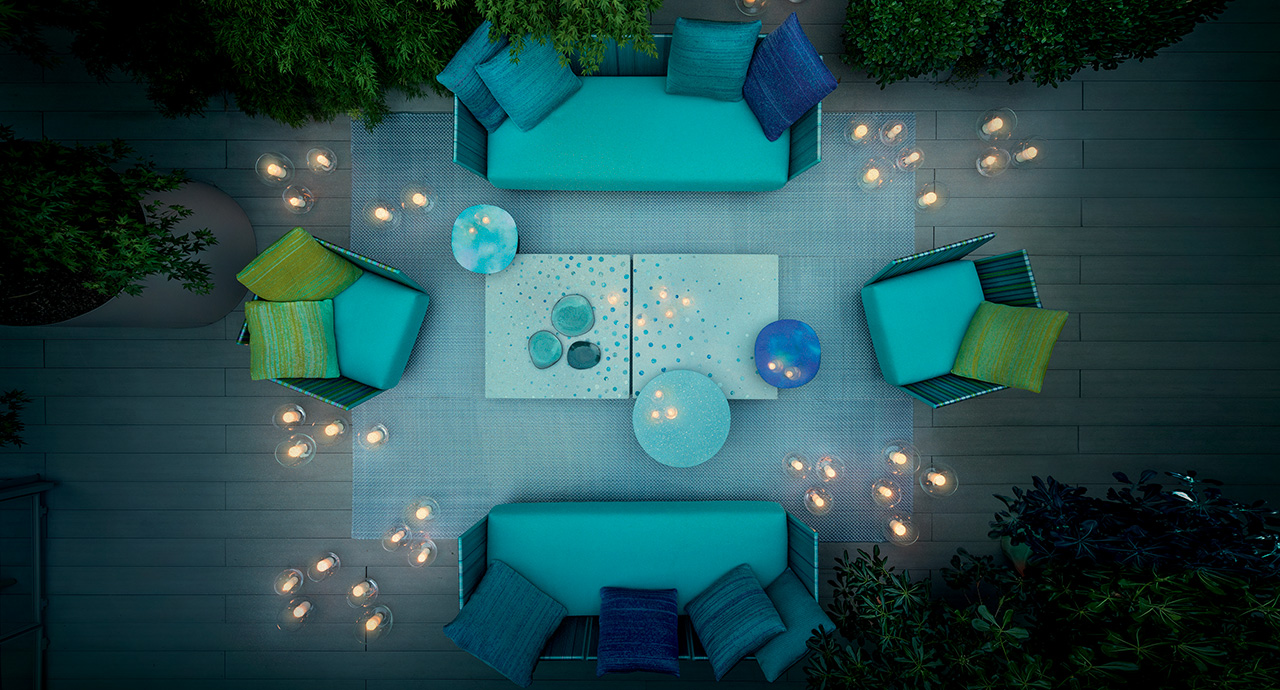 Series including an armchair, two- and three-seater sofa.
The structure and the frame of the backrest are made of glass-varnished stainless steel.
The structural covering is fixed and in one or more colours made by densely aligning Twiggy yarns lengthwise.
Seat and back cushions are independent and padded with polyester fiber and stress resistant polyurethane encased in a fixed foam covering in waterproofed polyester.
The seat upholstery cover is removable and available in all of the outdoor fabrics in the collection; that of the back cushions is fixed and available in Maglia Rasata, obtained by freely mixing remnants deriving from the weaving and braiding of outdoor fabrics and materials in the collection.