Access the download area.
In order to access the reserved area again, you need to update your password.
You can do that at the following link
design : M. Ferrera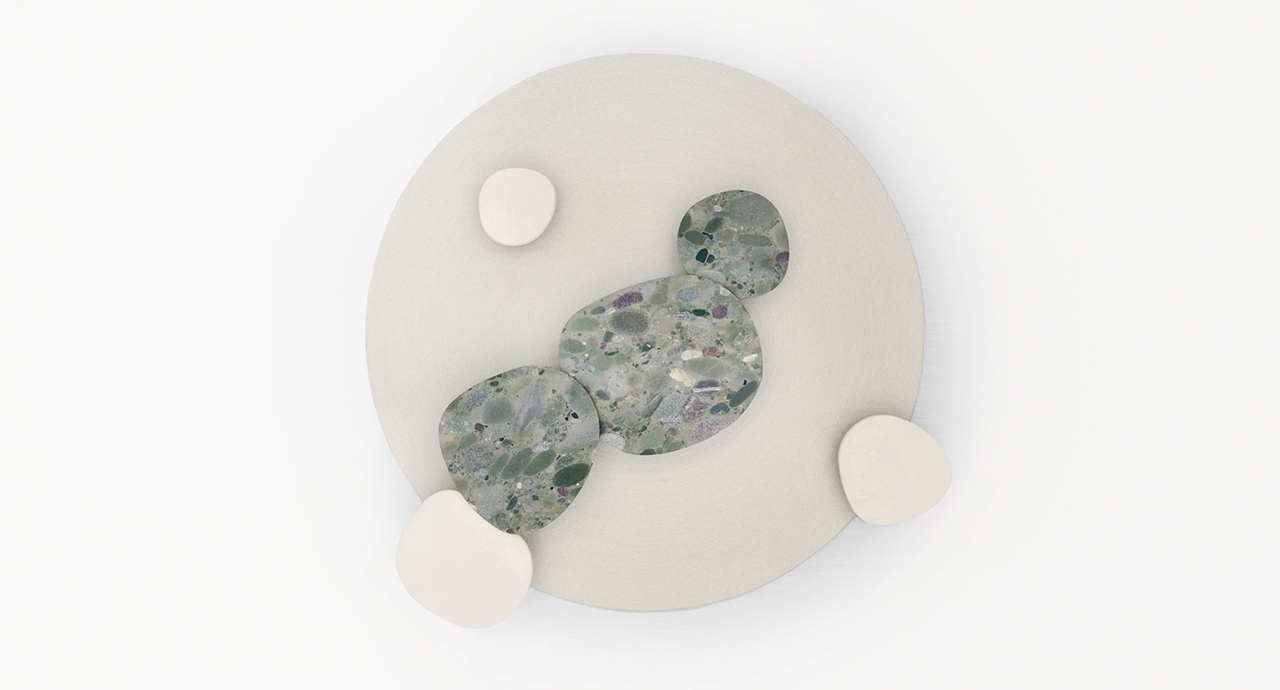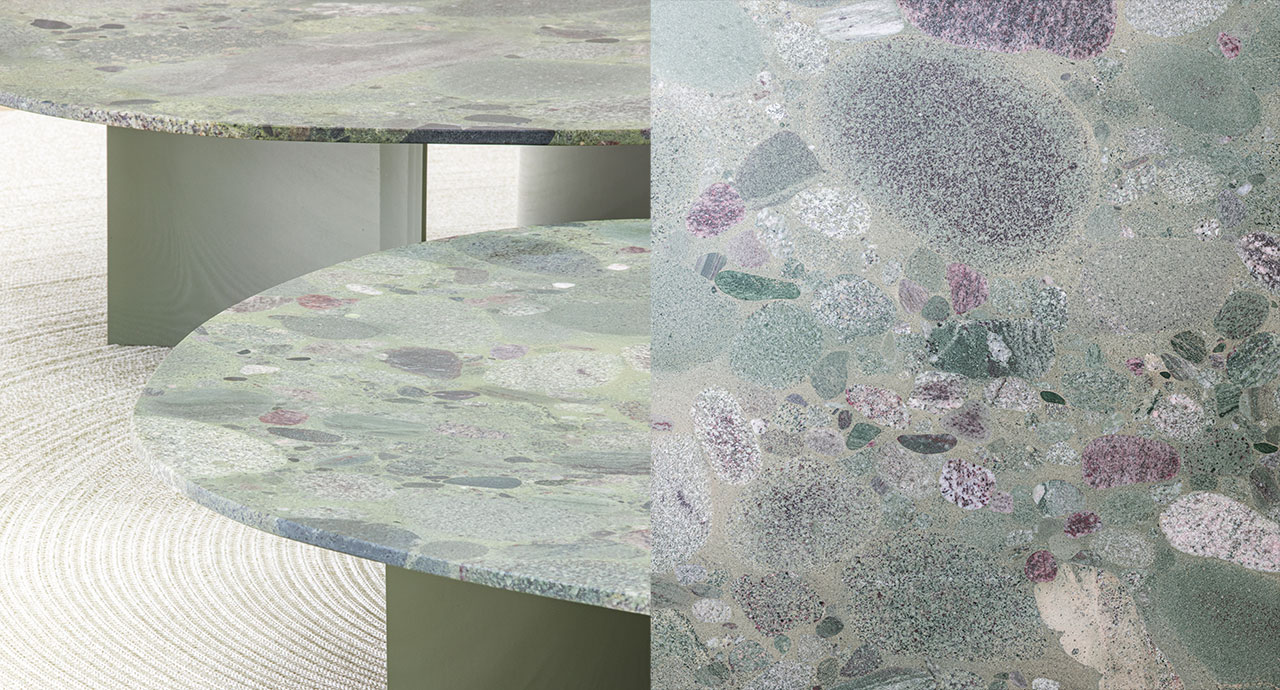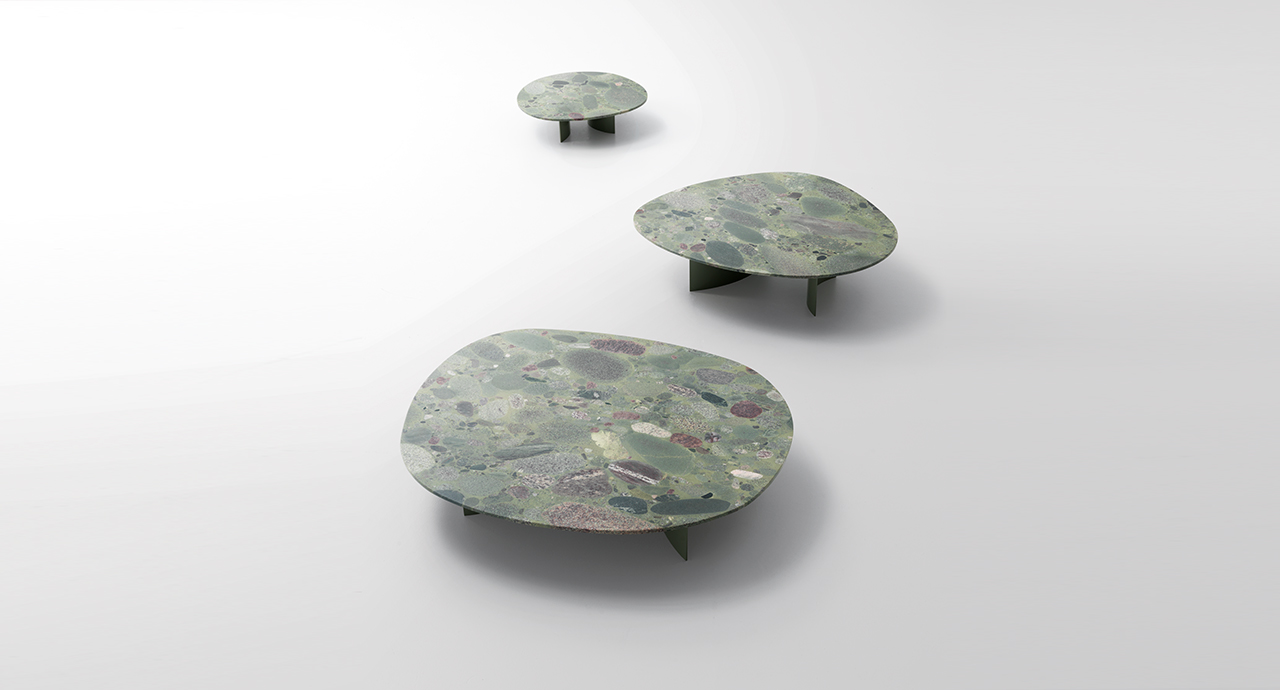 Series composed of side tables with top in conglomerated granite.
Base: stainless steel AISI 304 gloss-varnished in a colour matching the top, plastic spacers.
Top: shaped. with an irregular form, in Marinace.
Notes:
Marinace is a conglomerate granite of volcanic origin, particularly resistant to abrasion and compression, which arises from the solidification of magma inside the earth's crust.
The Marinace tops are treated to limit the absorption of liquids and greasy substances with water-based product.
Due to the nature of the material itself, different tops, even in the same batch, can present slight differences in colour and pattern. These differences are not eligible for claims or return of goods, since it is impossible to guarantee identical tops neither over time nor within the same order.
The product can be used also in interior environments.
We advise to use a Winter Set protection cover.