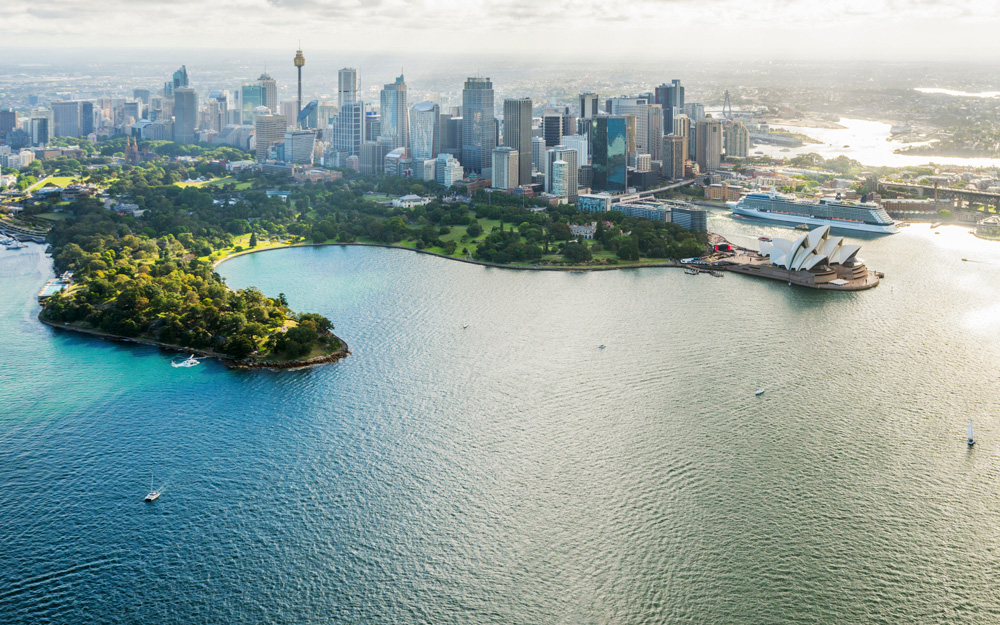 Large windows, exposed bricks, a space distributed on three levels that "climbs" on an uphill road: the new Paola Lenti store in Sydney features a contemporary layout with an unparalleled visual impact.
Opened beginning of November, it is located in the heart of Darlinghurst, one of the trendiest city districts and home to a lively cultural life, full of art galleries, theaters and bistros.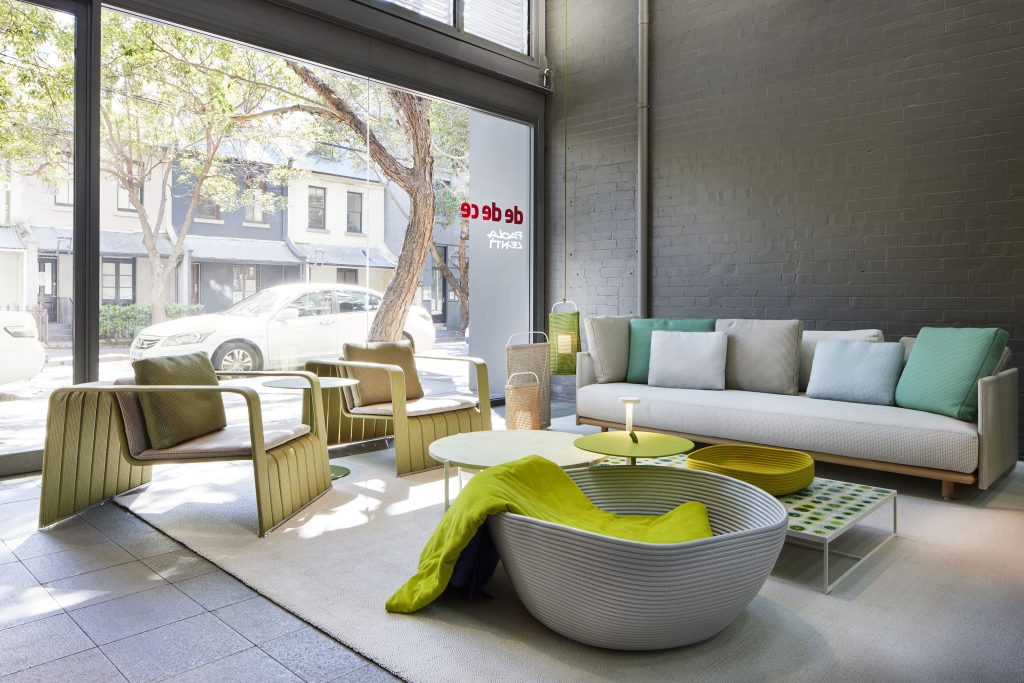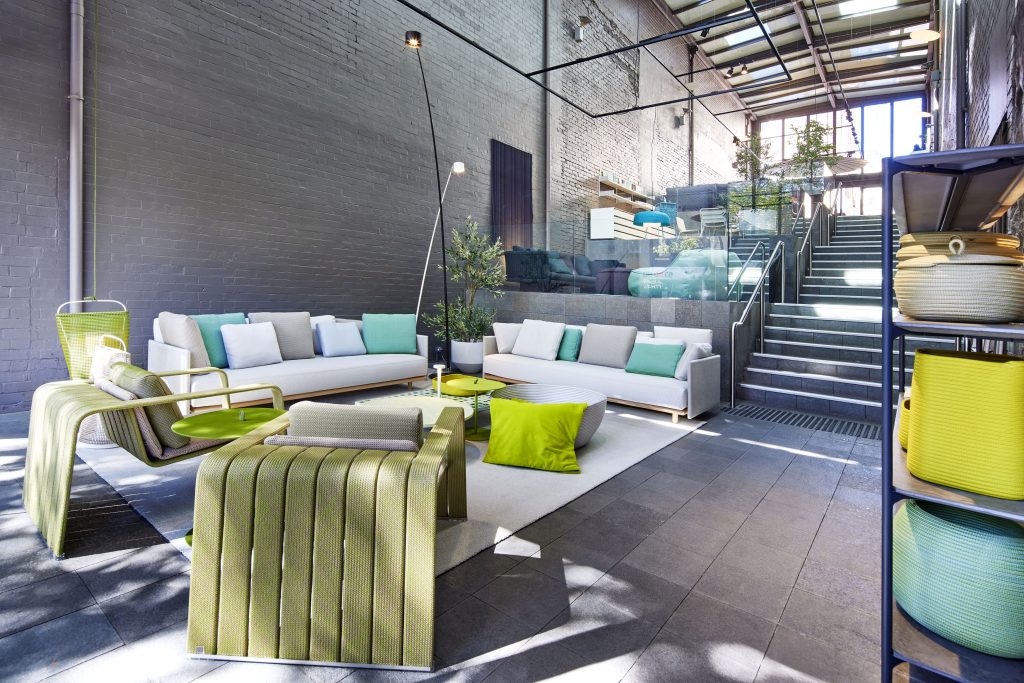 The exhibited collections are the result of a careful selection from the chromatic palette, the hallmark of the Meda-based company. Tradition and innovation blend within the fabrics and coverings linked by the same colour shades: the new recyclable Twiggy yarn for the sofas, the Rope cord, one of the first exclusive materials developed by Paola Lenti, for the armchairs, baskets and rugs.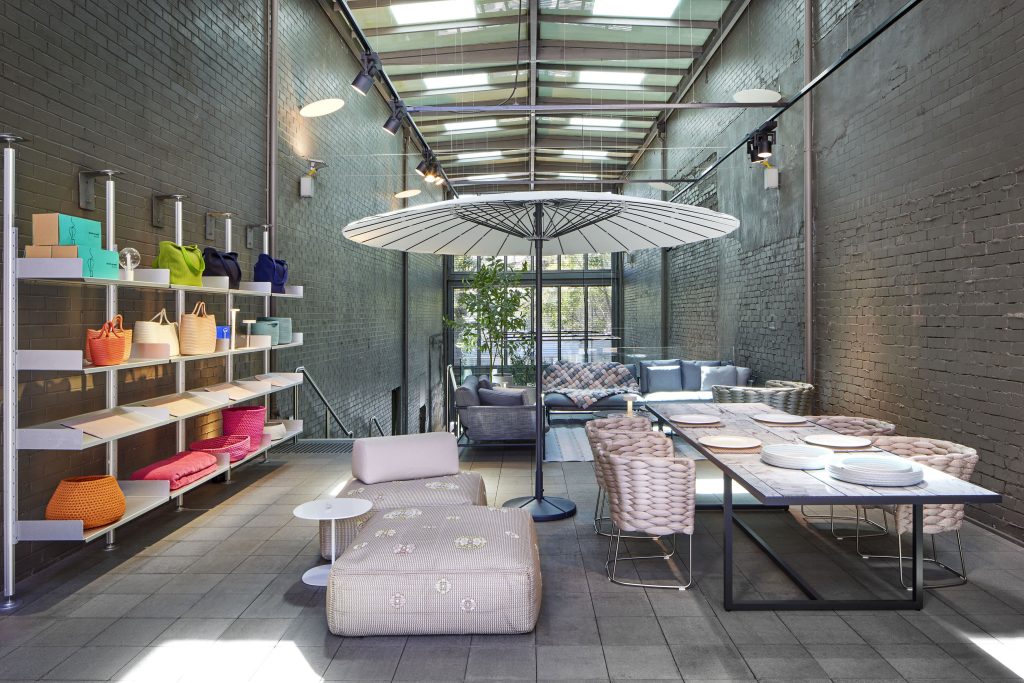 Outdoor yarns and materials, in which technique and beauty, handcraft and practicality blend together, such as Diade, a load-bearing material that stands out for its endurance and recyclability or Chain, the tubular knit used to create the weave of the Ami armchairs. Moreover, tables in shimmering colours in lava stone, either glazed or molded with glass, which are made unique by handcraft production techniques. Paola Lenti's unmistakable style, refined and multicolour, is visible also in the accessories collection: bags, baskets and containers for the home made of the same fabrics and in the same colour tones used for the furnishings.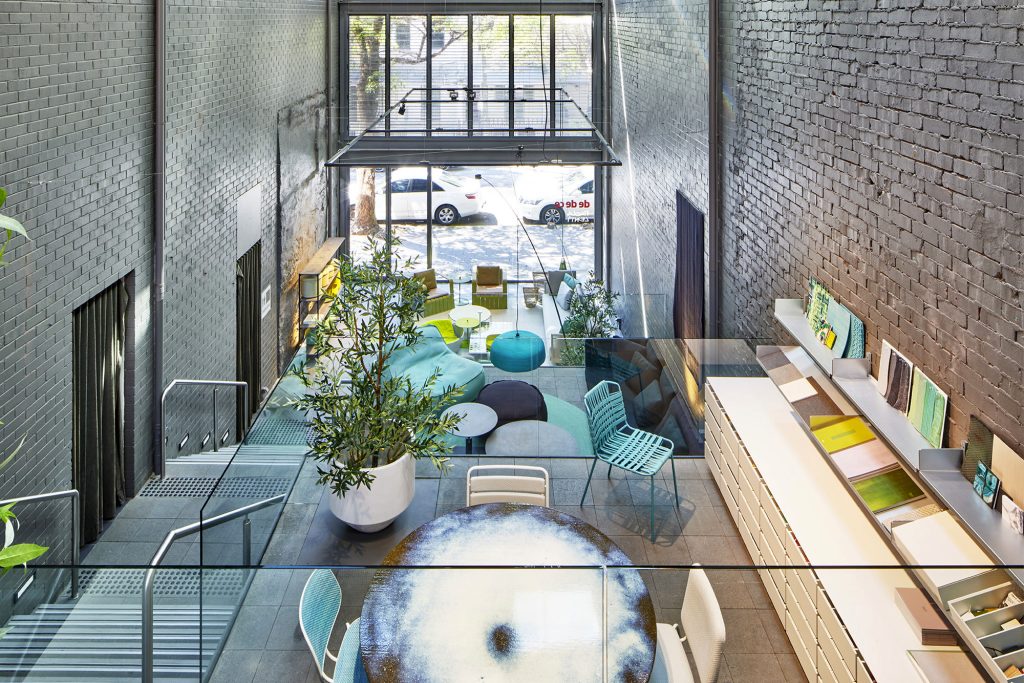 On the store windows, the trademark of de de ce sticks out, a historical group founded in the late 1970s as Danish Design Centre to introduce Scandinavian design in Australia, and that later on became a reference for international design in the Country.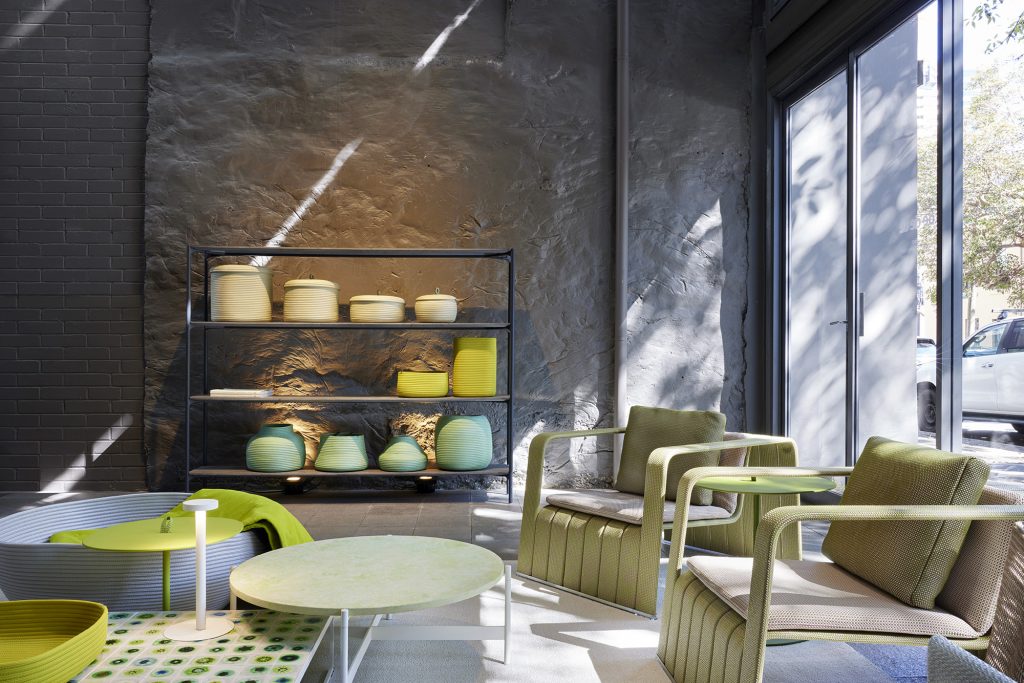 All around the store, the new artistic center of Darlinghurst with its colourful streets: a cultural environment in tune with the brand of Paola Lenti, always oriented to poise creativity, beauty and innovation.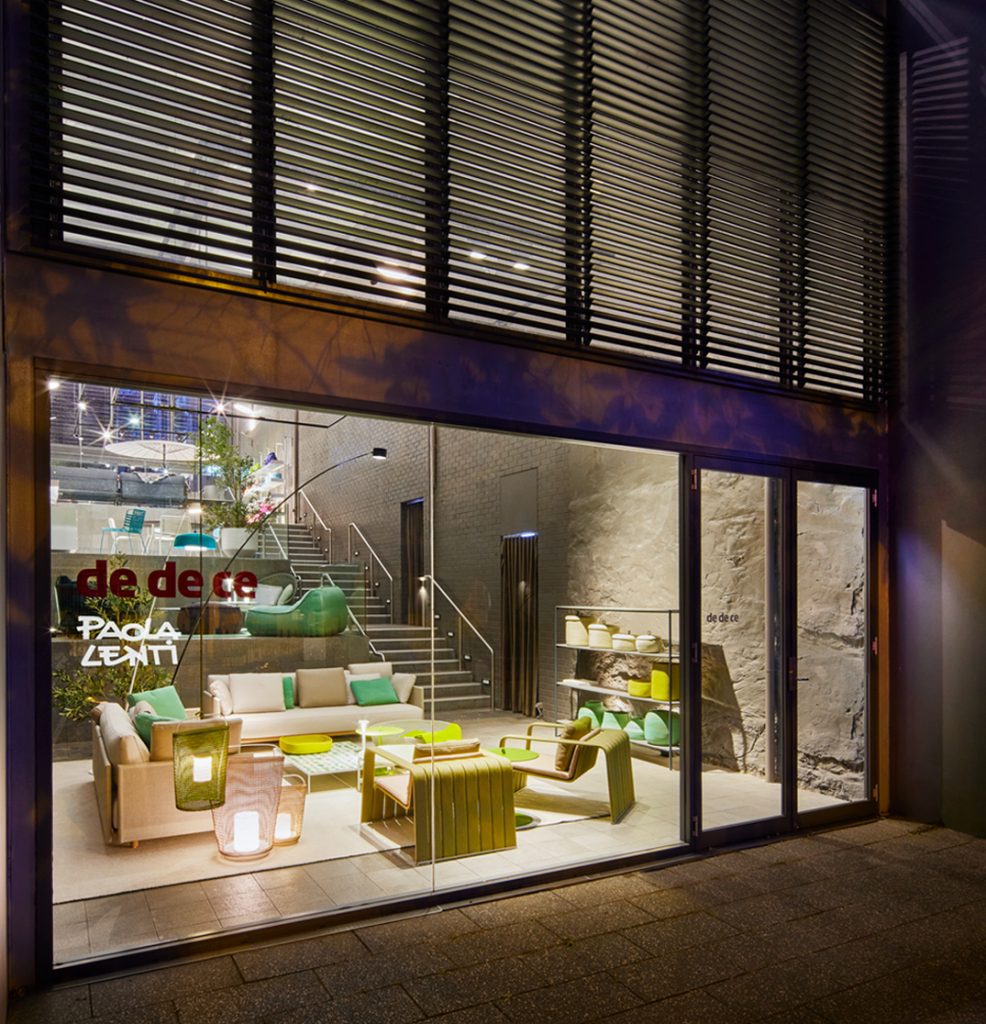 PAOLA LENTI – DE DE CE
263 Liverpool Street – 2010 Darlinghurst – Sydney