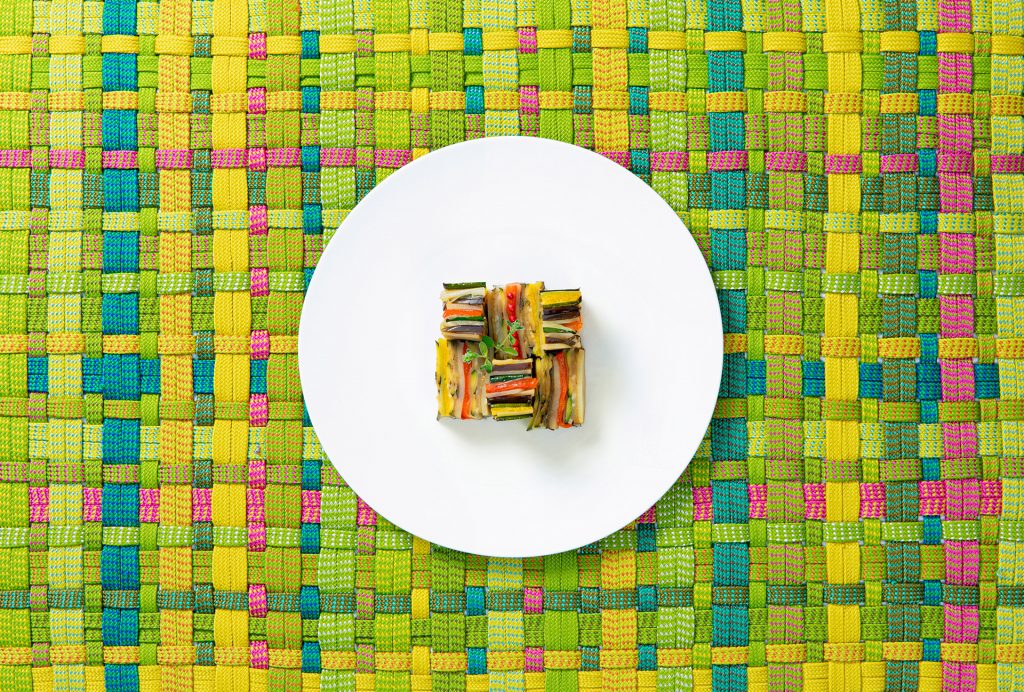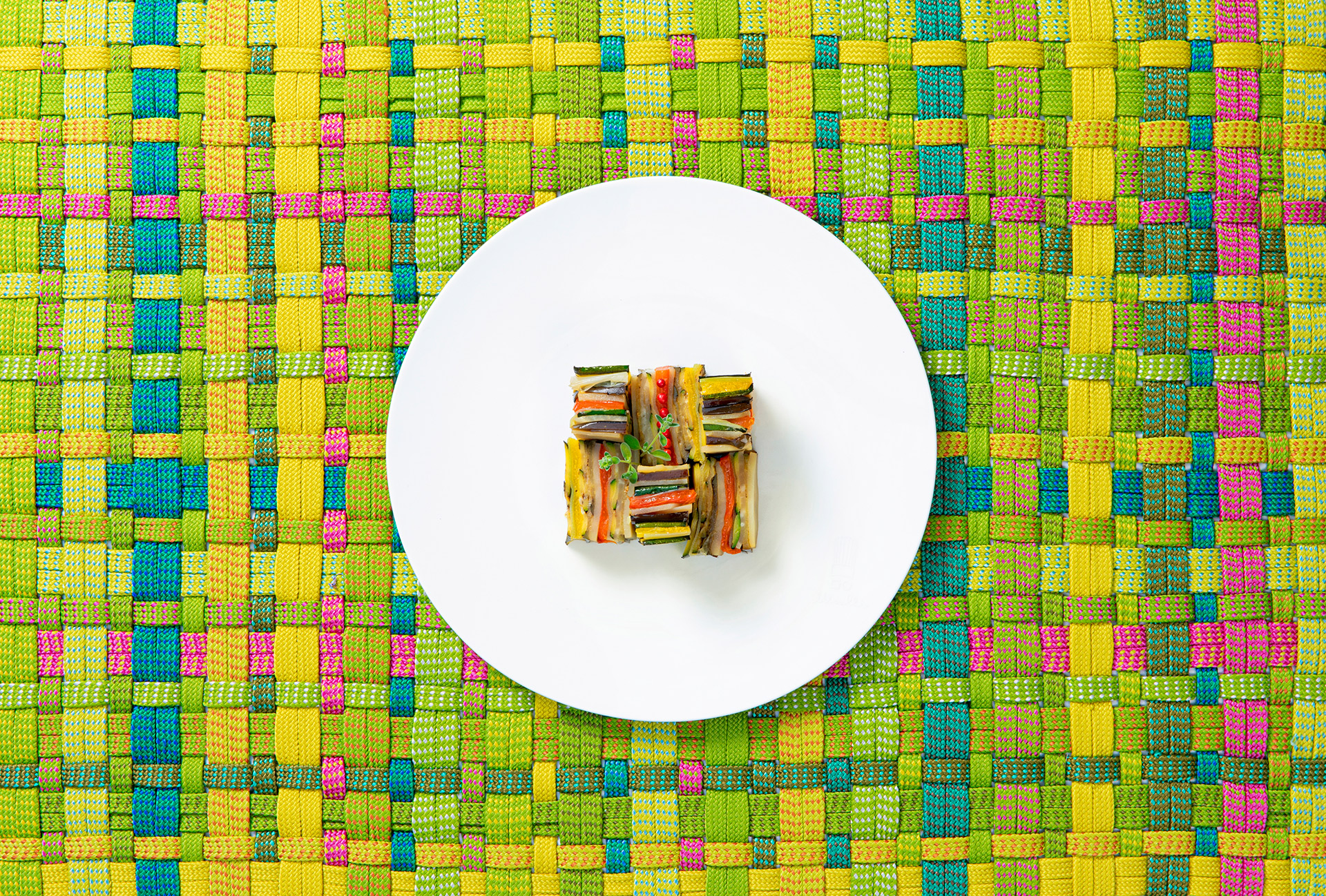 Giancarlo Morelli, star chef and owner of the eponymous restaurant and the Bulk Bar & Mixology a Milano, finds inspiration for his cuisine in the landscape and its colours.
In this respect, he and Paola Lenti are alike: the enchantment of nature shines through the collection of the company based in Meda as well and colour has always been its hallmark. "A Paola Lenti armchair can look alike my interpretation of a vegetable terrine, that I named Millefiori just like the pouf" says the chef lightheartedly.
To reproduce that essential bond with nature that both cultivate and embed in their projects, Morelli asked Paola Lenti to redesign the terrace of his Milanese restaurant-bar and to create the fairytale atmosphere of a forest in tune with the flow of seasons.
This way, among glazed tables and relaxing seatings, guests will savour not only the chef's dishes, but also the spring atmosphere conveyed by the bright greens, the warmth of the summer carried by the blue and yellow shades, the coming fall with its red and burgundy hues, down to the muffled severity of the winter – grey, ice, snow.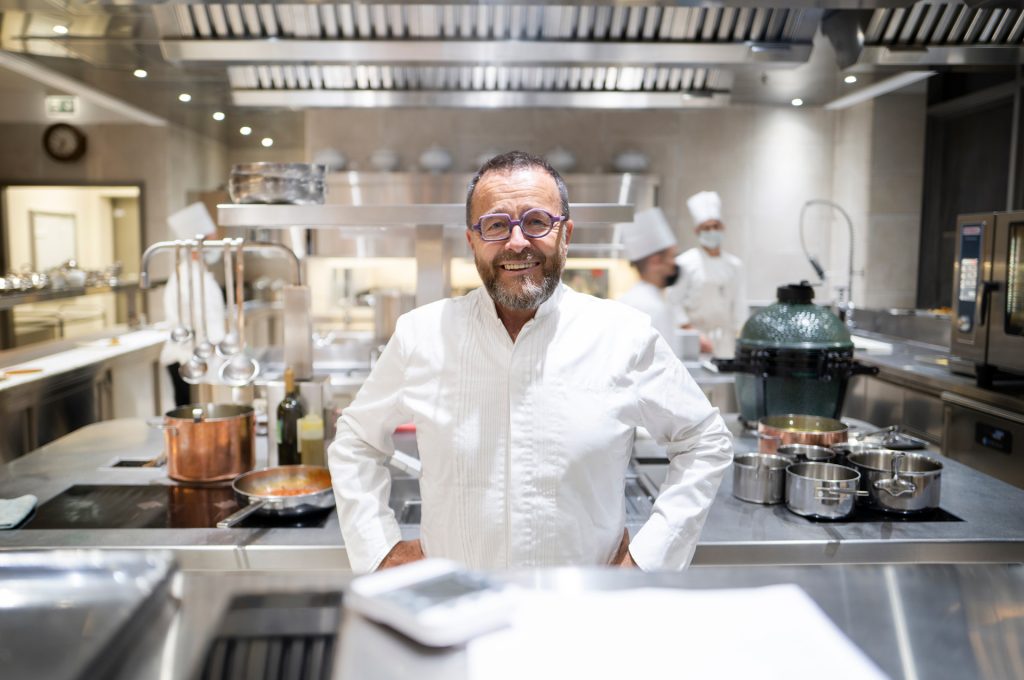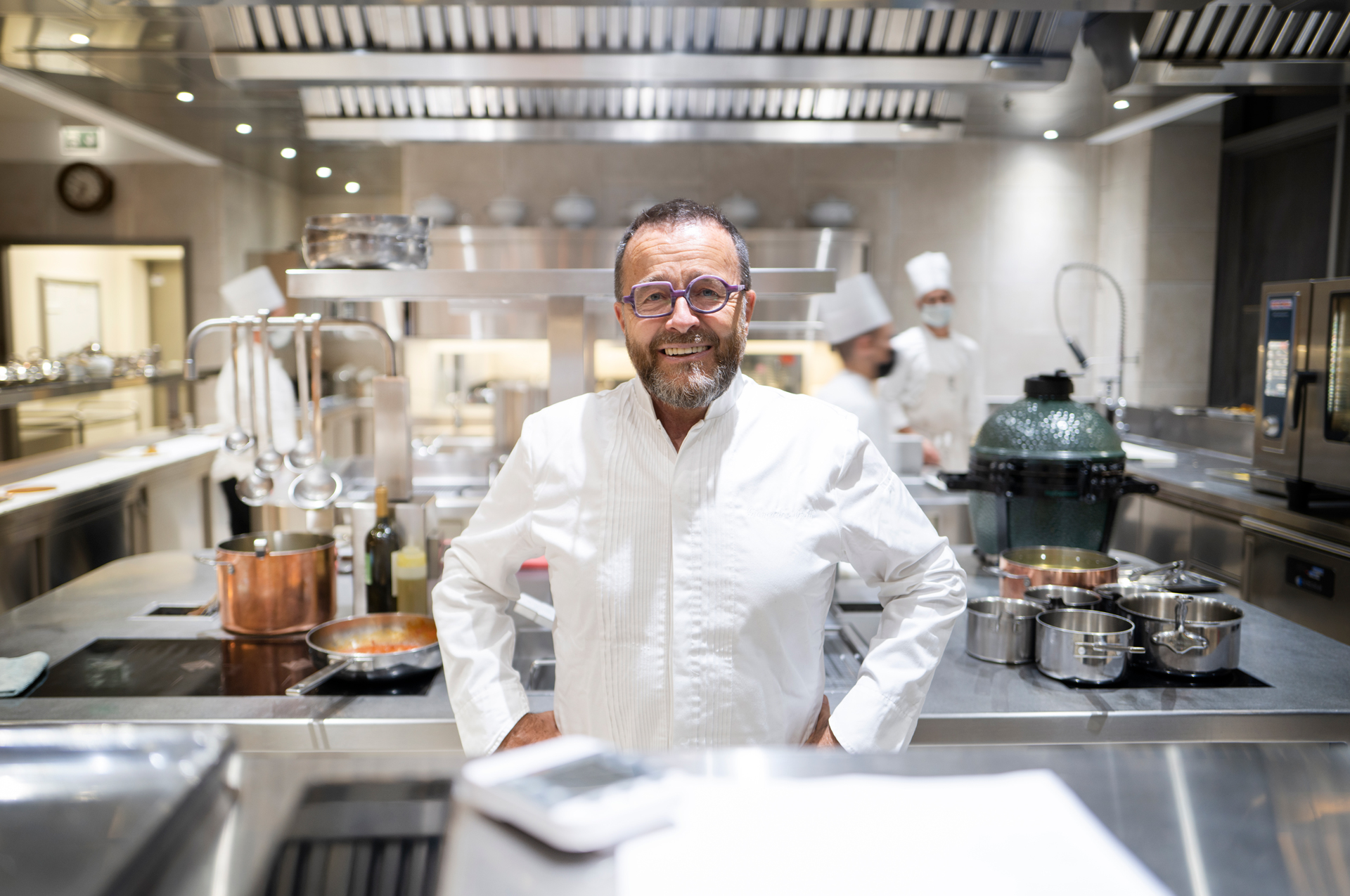 Morelli, of Bergamo origins and with an international experience, inherited his passion for cooking from his mother and "from the female community who took turns in the kitchen at home".
The bond with the land comes instead from the grandfather and the father, both farmers, although the baptism in the kitchen took place at sea, immediately after graduating from the hotel school, when Morelli, very young, left the steep horizons of his valleys to take off. Paying his duties on American transatlantic liners and an imperative in mind: to smell, to observe and prove himself.
On his return, Morelli is a chef with a discerning palate, he perfects himself at the French school and in 1993, opens his first restaurant, the Pomiroeu in Seregno. Others will follow – in Sardinia and Milan – confirming its success, culminating in 2009 with the recognition of the prestigious Michelin Guide.
Committed to a waste-free cuisine, respectful of nature, two equally essential principles in Paola Lenti's work, Morelli prefers a balanced cuisine, based on raw material and color: a quality one.
The artistic partnership with Paola Lenti produces a special alchemy: "My cuisine and its furniture are ingredients that come the heart – assures the chef – It's hard to forget them".