Access the download area.
In order to access the reserved area again, you need to update your password.
You can do that at the following link
Corda lino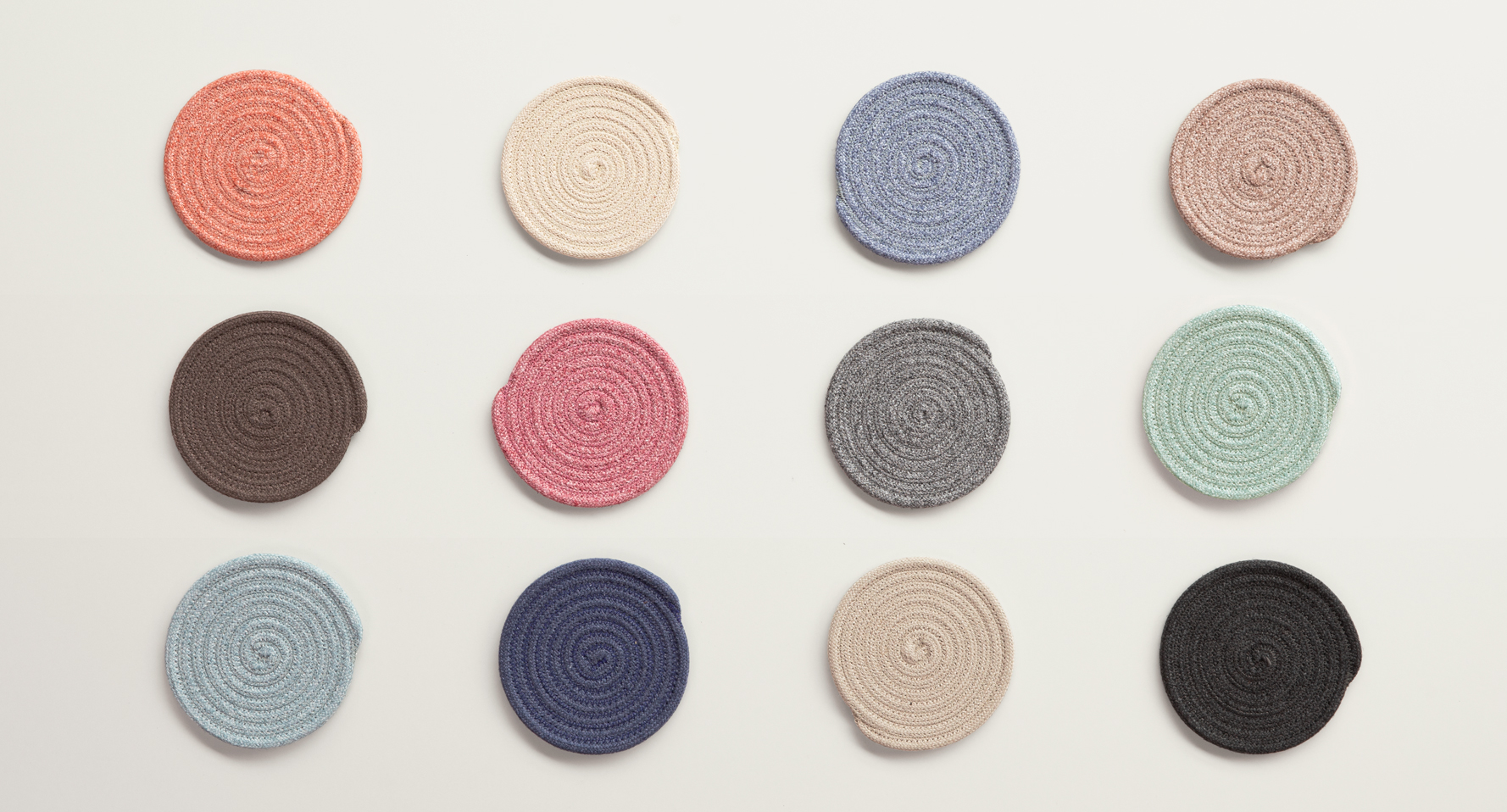 Composition:
– 100% linen (when natural)
– 70% viscose, 30% lino (when dyed)
Filling: 100% cotton
Technique: braiding
This cord, exclusively available at Paola Lenti both in its natural and coloured version, is sewn in a spiral-like pattern, to produce the upholstery of the Otto pouf.
The viscose used in this cord is a fully biodegradable material certified Ecolabel EU. It is produced according to sustainability criteria that include a careful selection of the raw material – derived from responsibly managed renewable sources – a low environmental impact of the manufacturing process, which guarantees an effective efficient recovery of chemical substances, water and energy, and transparent traceability of the entire supply chain. The fiber is tested to ensure the absence of chemicals that can irritate the skin or be harmful to health.
Colour samples are an indication only and do not replace the use of real samples when ordering, since it is impossible to guarantee a screen reproduction identical to the original. Colour quality depends on the device used to visualize the web site and can vary from device to device. Textures are sometimes zoomed to allow for a better visualization of the materials.