The new collection designed by brothers Fernando and Humberto Campana
Be responsible. Do not waste. Reuse. Find a way to give new life to thousands of offcuts, fabric and cord remnants, selvages, processing leftovers. A multicolored wealth of yarns and materials that are still performing – still alive – normally destined for landfills. What to do with it? Paola Lenti began to ask herself the question a few years ago, while pondering over the profound meaning of sustainability, a term now overused. How can we be sustainable, this was the exact question, when every year we produce more than 10 tons of leftovers, the disposal of which requires energy, people, machinery? Furthermore, why define them as waste or treat them as such, when they could turn into something unexpected?
Following the thread of this thought, Paola Lenti metaphorically began to fill drawers: in practice, dozens of boxes of different materials meticulously catalogued by color, type of fabric, size. A memory archive, a piece of company history.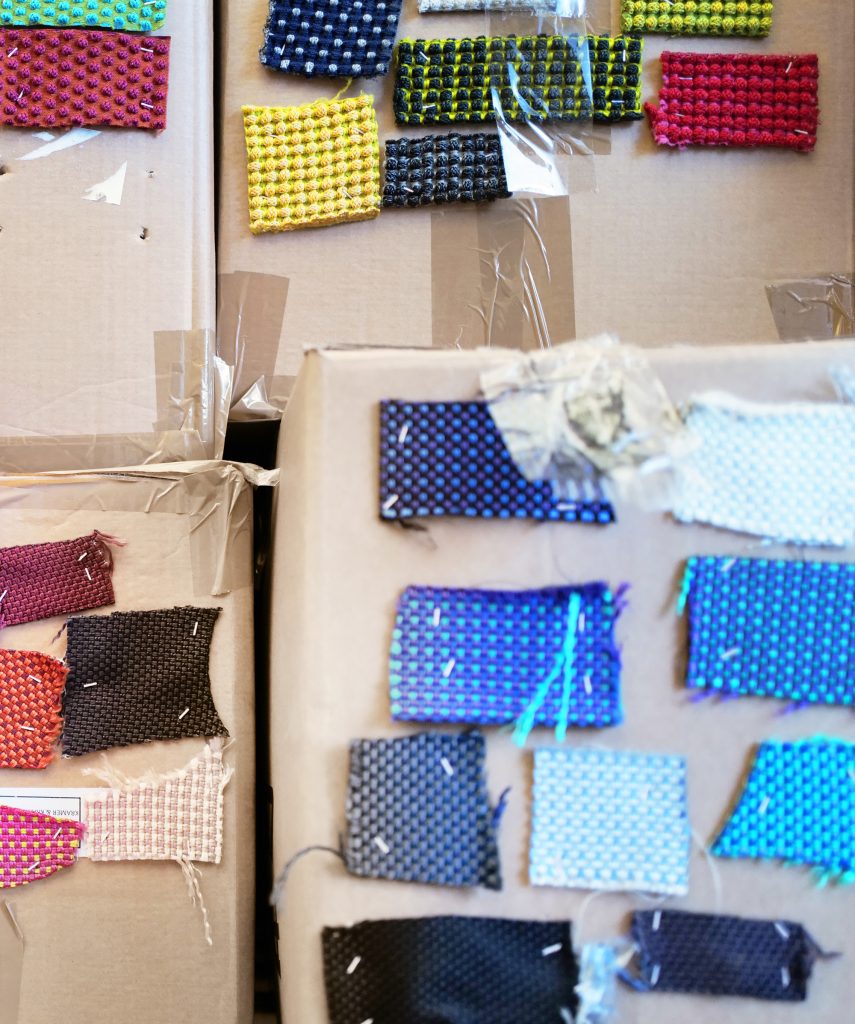 In order for that thought to take shape, however, a new sign was needed, capable of revealing the essence of the material by changing – somehow shaking up – its original appearance. Brazilian brothers Fernando and Humberto Campana, renowned all over the world for their iconic pieces produced with waste materials, could have been the ideal partners.
Different in style – nonconformists, out-of-the-box -, but at the same time close to Paola Lenti for the philosophy that has guided their design career: the urgency of identifying a way of producing that combines ethics and aesthetics, the importance of creating from existing materials. Furthermore, the common sensibility for colour, more instinctive in the case of Campana, the result of a long chromatic research for Paola Lenti. Finally – no less pivotal – a shared vision of social responsibility: the awareness that there can be no ethics without inclusion and that, therefore, it is necessary to look for talents even among disadvantaged people; give them the deserved value, make them flourish. So that talent is not wasted either.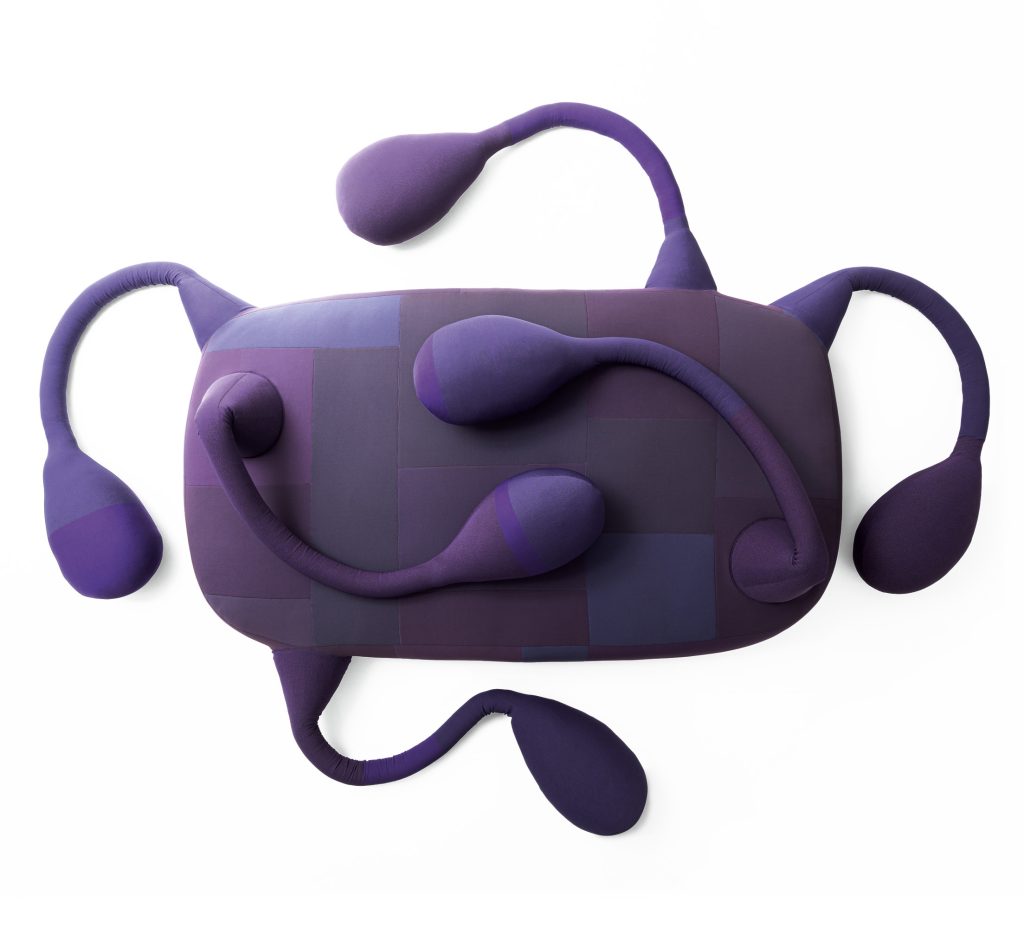 Paola Lenti sent to Brazil boxes full of textile remnants to explain to the brothers Campana the potentialities of this project. The answer: "This is a treasure". A series of remote meetings led to the partnership. Humberto Campana designed shapes and volumes of the first prototypes; Paola Lenti shared her knowledge of the materials and her innate sense of colour, the brand hallmark. A team of artisans in the Meda factory got to work to bring the two thoughts together.
Test after test, matter regenerated and acquired a new form. Rope, Paola Lenti first high tech yarn for the outdoors, revealed the versatility of polypropylene, the material, of which it is composed. Naturally opening up, Rope cords have brought to life "flowers", as soft as puffs in infinite shades, and expanses of "seaweeds", silky to the touch, with which seats have been covered, inviting you to rest and play. With other fabric remnants, a rug has been designed with a patchwork effect; with still others the soft tubulars, similar to tentacles, which serve as backrests. The products finished, Humberto Campana commented: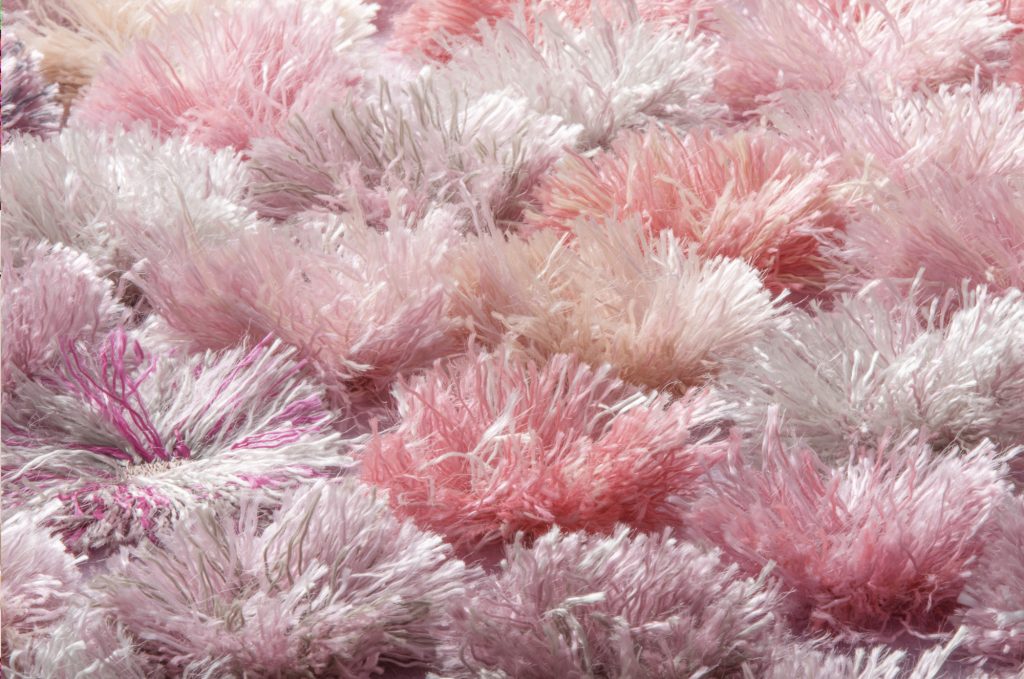 Metamorfosi, this is the name of the new collection designed by Campana, draws inspiration from the natural world and its mutations. Morpho, Centopeia, Alicia, are organisms inhabiting our earth and our seas. The observer, though, is free to interpret appearance and shapes. The border with a work of art is very thin: they are unique pieces that arouse wonder.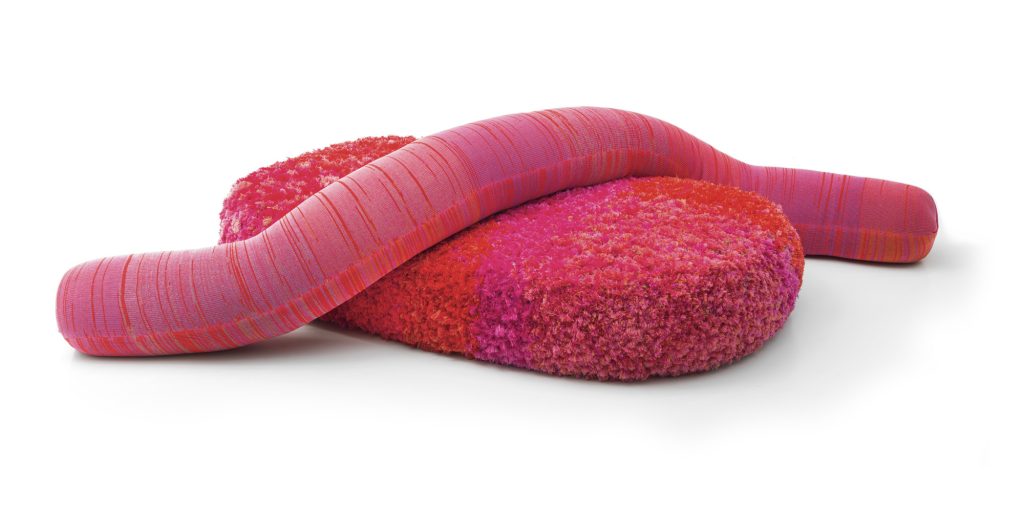 Victoria and Saly Samba have been involved in the production of the prototypes from the social tailor's shop CouLture Migrante in Como that uses itself discontinued fabrics for its products and offers job opportunities to migrant men and women at risk of social exclusion. This is the sign that includes: the people, Paola Lenti and Campana ideas. And all comes full circle.