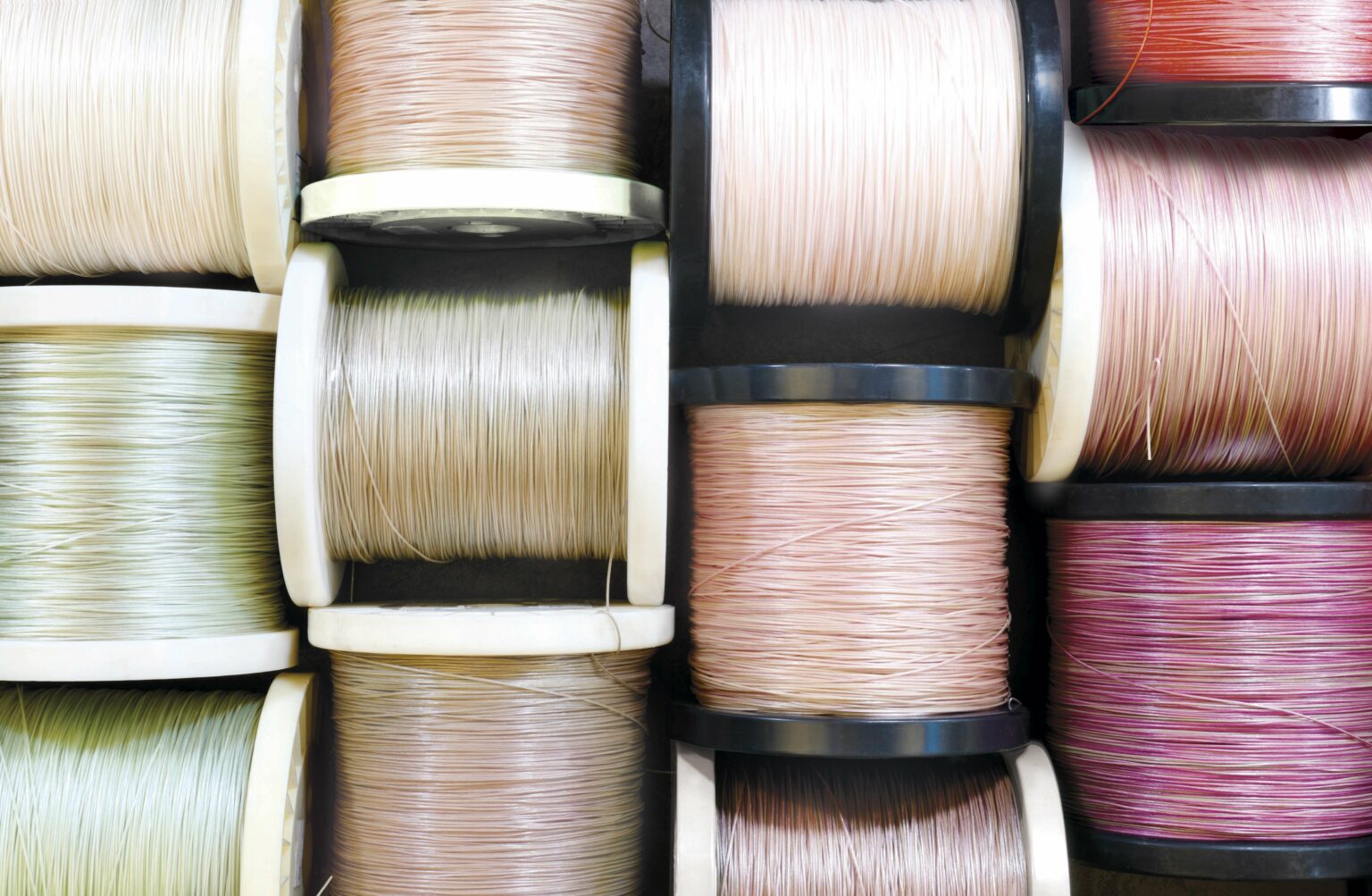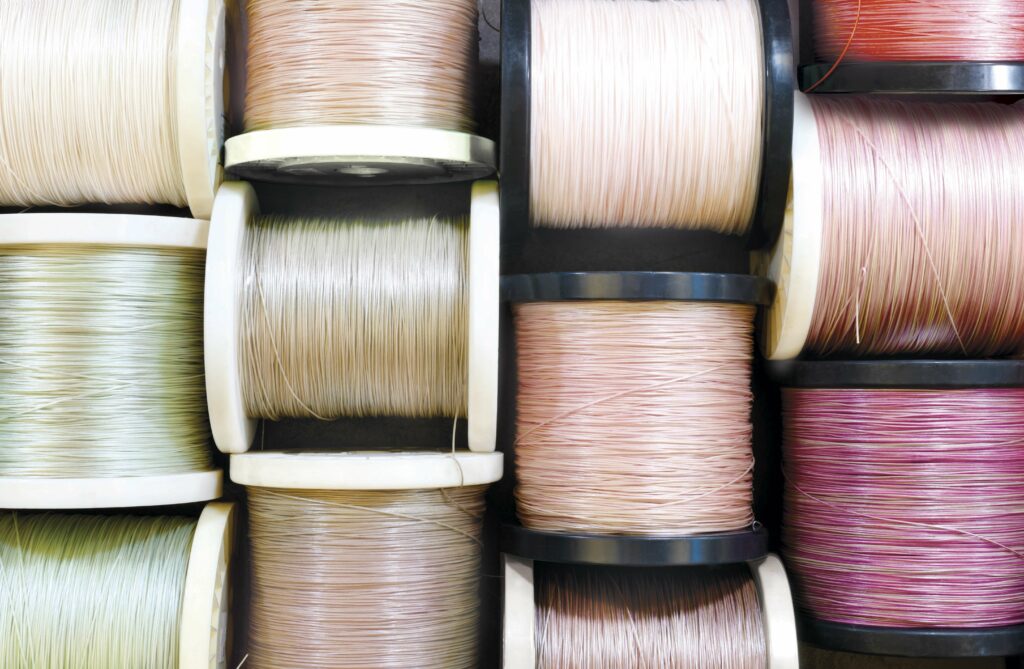 How thin must a thread be to deserve to be called Twiggy? When Paola Lenti described to me the multi-filament polypropylene yarn that she uses for her creations, I couldn't help but think of the English model from the '60s – although her allure holds up in spite of the years – who revolutionized the idea of wearability combined with feminine beauty. An esthetic ideal both ethereal and ironic, irremediably tied to the idea of perfection. Twiggy yarn is a potentially infinite line, harmonious, basic. It is modernity, functionality.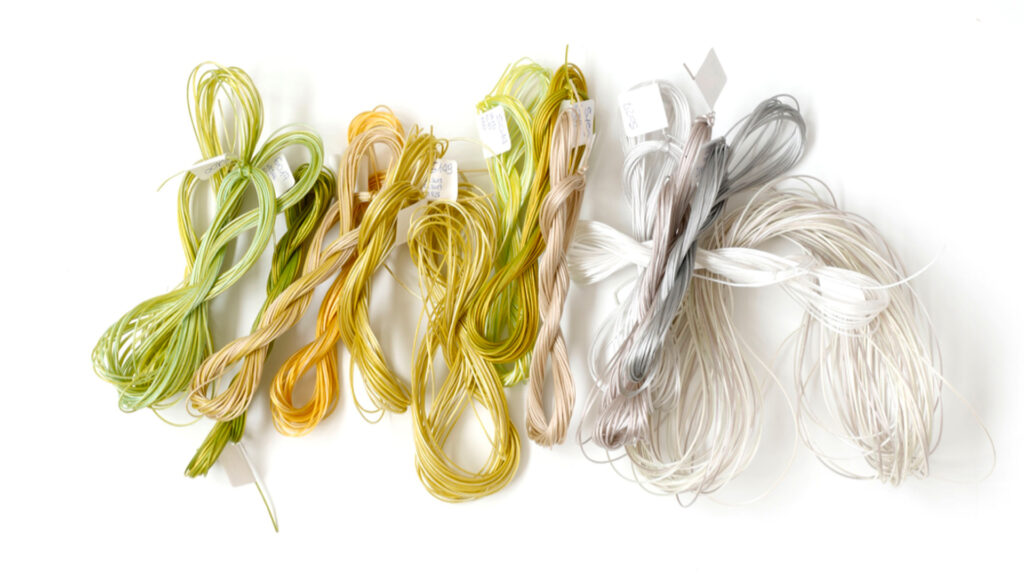 Paola Lenti did not settle for the polypropylene threads already on the market; she wanted to do something more, creating extremely thin floss-like threads less than 2 millimeters thick, impalpable threads that, united in variable numbers, can be twisted, shaped, flattened to accommodate complex weaves and used in rope-like structures that are the designer's stylistic signature. Assembling such thin threads, it is possible to play with shapes, but also with colors; scores of nuances are obtained by dying polymers in bulk (that is, dyed before being extruded), and uniting filaments of different colors with nearly endless chromatic options. And Twiggy, in particular, is an extremely thin fiber, capable of creating textile structures that, when reinforced, can replace a metal tube or a supporting element of a chair, thanks to its strength and tenacity.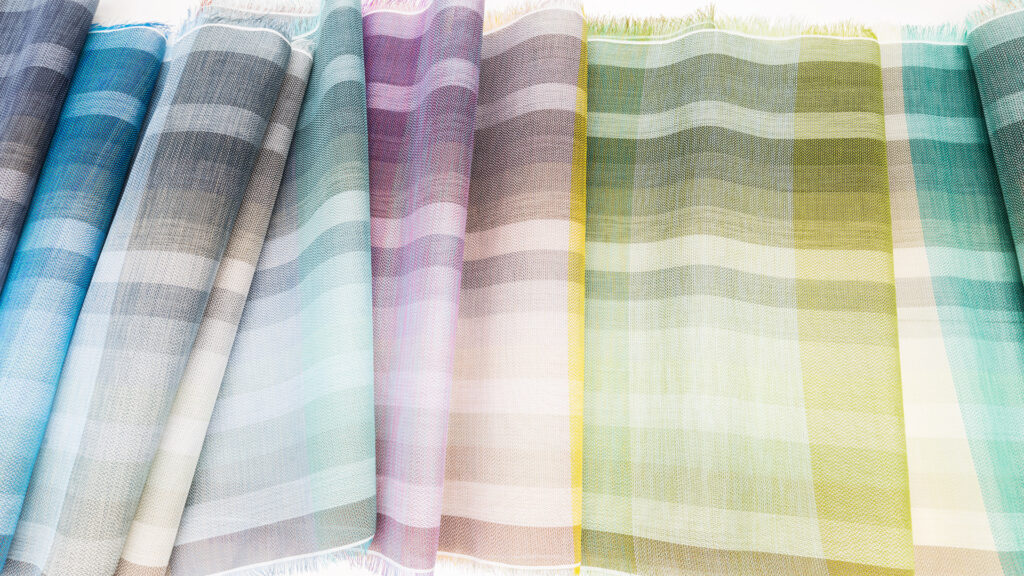 Cords that become wicker, fabrics that become three-dimensional structures. A result obtained through years of research that have made it possible to identify the best coating process in order to cover and strengthen the Twiggy yarn, making it moldable and extremely resistant and light. Paola Lenti's Twiggy also has documented characteristics of sustainability. The yarn whose technological features we have praised is plastic. That's right, widely loathed plastic. For there is no material that is more functional if you want to create objects that are durable and resistant to chemical and environmental pollution, to mold, to bacteria.
Because human imbecility has caused it to become an enormous ecological problem, abandoning it in the environment and in the seas, constructing articles designed to be used only once, even for just a few minutes. A waste, something that makes no sense. Used properly, plastic is an exceptional and fundamental material. Paola Lenti is well aware of this, and with her polypropylene Twiggy she creates chairs, carpets, panels, furnishings and much more. Combined with a 100% polypropylene sheet, Twiggy becomes Diade, a surface that simulates the roughness of fabric. And of course we are speaking of objects conceived to last, to acquire value over time, capitalizing on the investment.
Why, then, is plastic so despised?
While derived from a non-renewable source, Twiggy has sustainable contents. Paola Lenti talks about manufacturing with low environmental impact, with reduced use of chemical agents, an absence of PFC and phthalates, coating without solvents and the recovery and recycling of production waste. According to the designer's view, there is room for manmade polymers as long as they are designed and produced to be circular, to ideally last forever, to be bio-based or to derive from their own recycling. An innovative trend that the polymer industry is pursuing with commitment.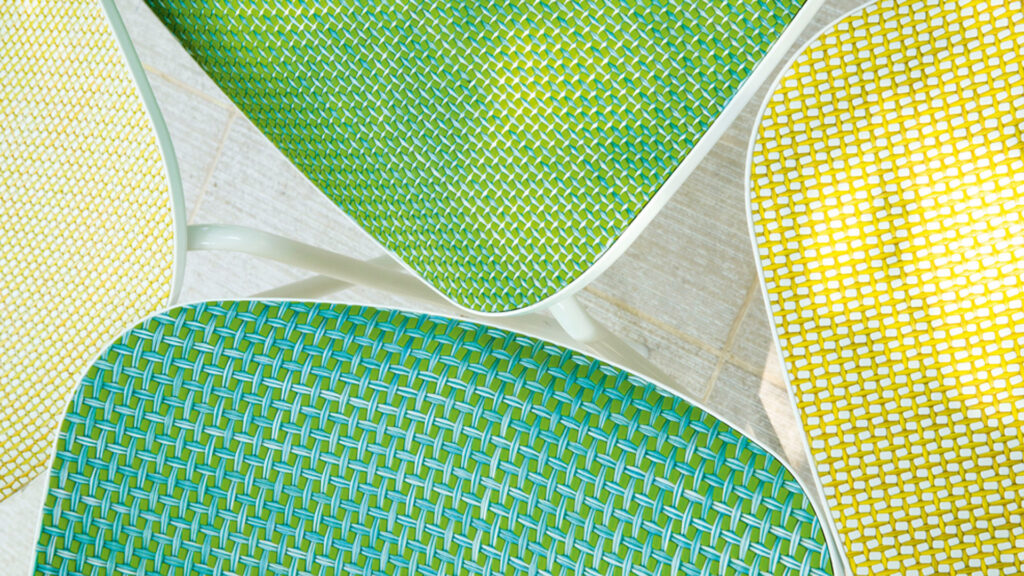 But are Twiggy and Diade truly recyclable?
The recyclability of polypropylene is a characteristic that has been broadly recognized in the scientific literature, and this could have been sufficient. But Paola Lenti wanted to do something more, subjecting samples of materials to recyclability tests at specialized laboratories. The result was a research project that allowed the Company to identify further lines for the improvement of the performance of the materials, and above all to reassure our clients about the behavior of furnishings and their end-of-life completion. Being mono-material, they are not only recyclable, but can give rise to a new, high-quality polymer, avoiding the production of non-renewable virgin materials.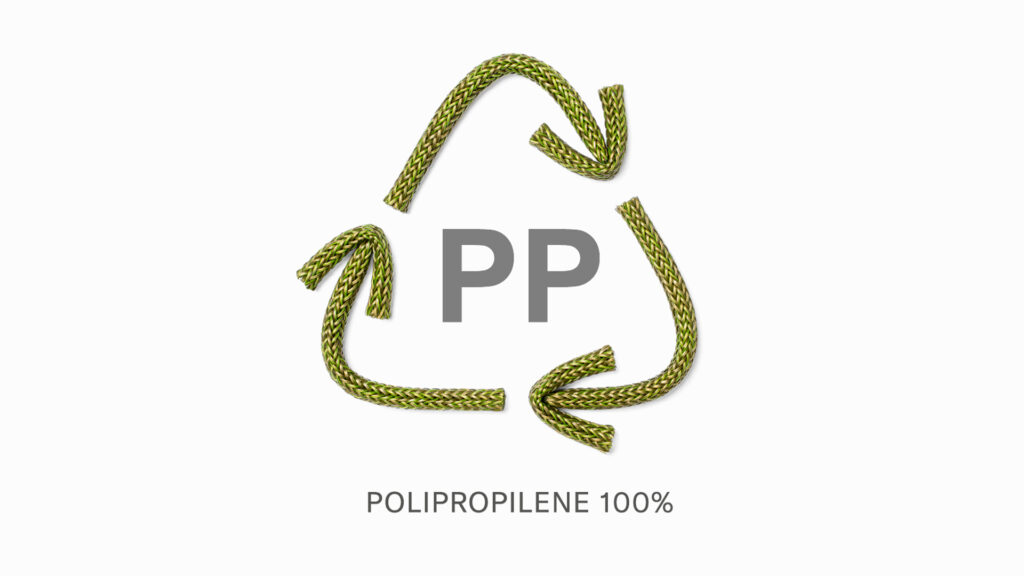 How can the results of this research be communicated?  
Paola Lenti has utilized the methods indicated by regulation Iso 14021:2016 and has studied its own environmental claims, validated by an audit carried out last December by an accredited third party, Centrocot spa. To communicate the recyclability of its products, the Company has decided to use a Möbius triangle: simple and thorough, known internationally. We are accustomed to seeing the triangle formed by three arrows on packaging, and it seems strange to see it, for example, on a valuable chair. Instead, from now on every Paola Lenti product will be accompanied by the distinctive symbol of recyclability, as confirmation of the desire to clearly communicate to our clients the undeniable value of circularity.
Not only this: the Company is also collecting data to map throughout the world collectors and recyclers of polymers, in order to offer buyers correct instructions so they might dispose of products at the end of their life. Even though, as a consummate example of "Made in Italy," Paola Lenti's design has no planned obsolescence: it comes into the world to offer visual and functional joy of unlimited duration.
[Translated from Italian by Marguerite Shore.]
Twiggy and Diade, the recyclable mono-materials of the outdoor collection
find out more