Alessandra Malfatti fell in love with "grand feu enamelling" during an exposition of Paolo De Poli, a renowned Paduan enameller who worked with Gio Ponti. She was seduced by its dazzling colours, the reflections, and the shimmering luminosity of the enamelled surfaces.
Since then, she has nurtured the dream to learn to work with fire to reproduce that magic. For the mystery of enamel is generated by the fire: letting melt powder of coloured glass on metal surfaces in kilns at extremely high temperatures.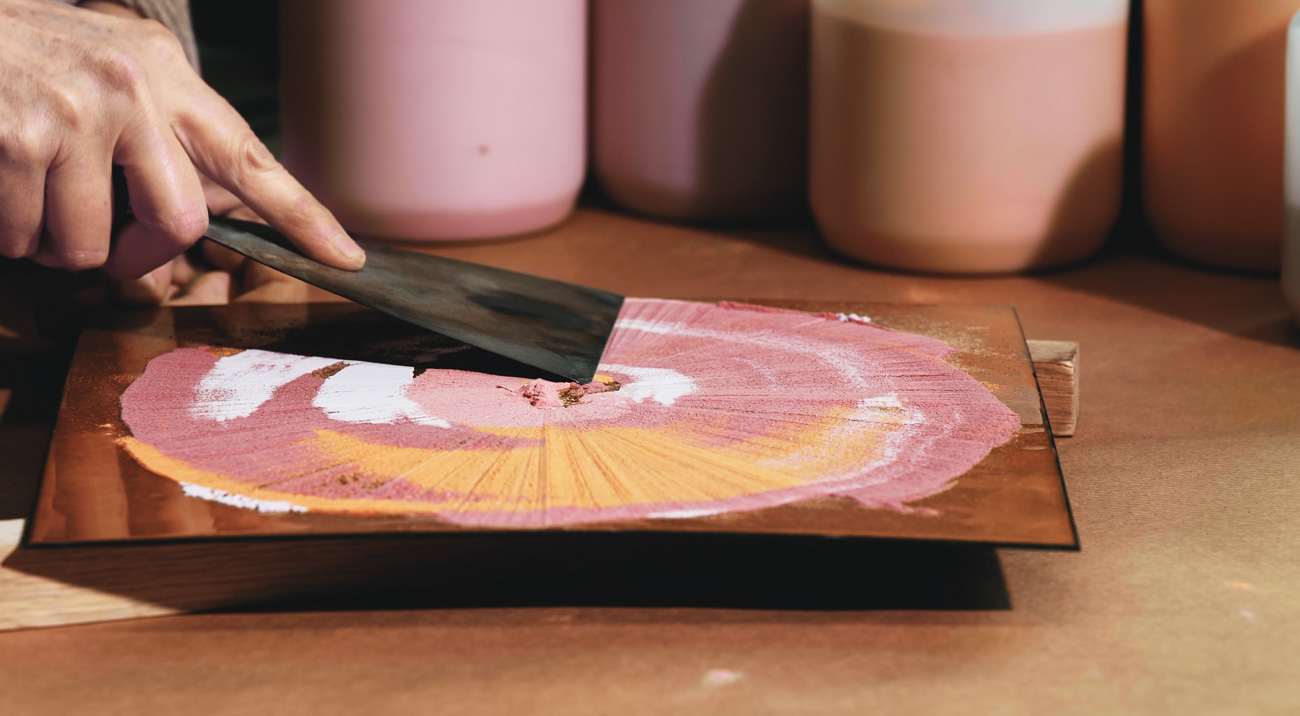 Graphic designer, already used to designing little objects, Malfatti enrolled in an art school. There, she met two excellent masters, Graziano Visintin and Maria Rosa Franzin, and she specializes with Ennio Cestonaro, a polyhedric artist and an expert in enamel.
The path is marked. Driven by the desire to develop her expressive style, she establishes a laboratory on the outskirts of Padua, purchases the first kilns, and begins chromatic research to select the best glazes.
«The absolute seduction of enamel lies precisely in the colour» Malfatti explains. «In the nuances, shades, and combinations that can be achieved».
This is what binds her to Paola Lenti. They started by imagining surfaces that can be combined with the company's collections: movable backdrops, bookshelves, and table tops.
A complex technique that originated in the Mediterranean between the fourteenth and thirteenth centuries BC. and is now used by very few artists worldwide.
Alessandra Malfatti chose copper as a support material; her inspiration comes from nature in all of its changing forms and innumerable shades. Another common ground: the family lexicon shared with Paola Lenti.
From the observation of the luxuriant vegetation of the Padua Botanical Garden – Alessandra Malfatti's place of the heart – an installation of philodendron leaves in enamelled copper arises which, suspended from the ceiling, restores the atmosphere of a tropical forest.
Colours and veins derive from a skilful stratification of the enamels, while the movement of the leaves is forged manually when the copper comes out of the kiln and when the material is still ductile. Finally, fire puts its indelible mark on it, since different temperatures and firing times can produce signs, chiaroscuro and transparencies that are different each time. This is the mystery that Malfatti had sensed in De Poli's works.
Experimentation goes on. "I am conducting several experiments with the idea of creating a sort of fantastic herbarium in various shades, from green to earth," the Paduan artist declares. "Currently, these are tiny plates that are always made of enamelled copper and have simple symbols that may represent a leaf or a cactus. They might evolve into furniture, items, or something else in the future".
To give depth to the images, Malfatti uses both transparent and opaque enamels. «It is precisely this feeling of depth, which is produced through the colour and which varies according to the light, that makes each piece precious».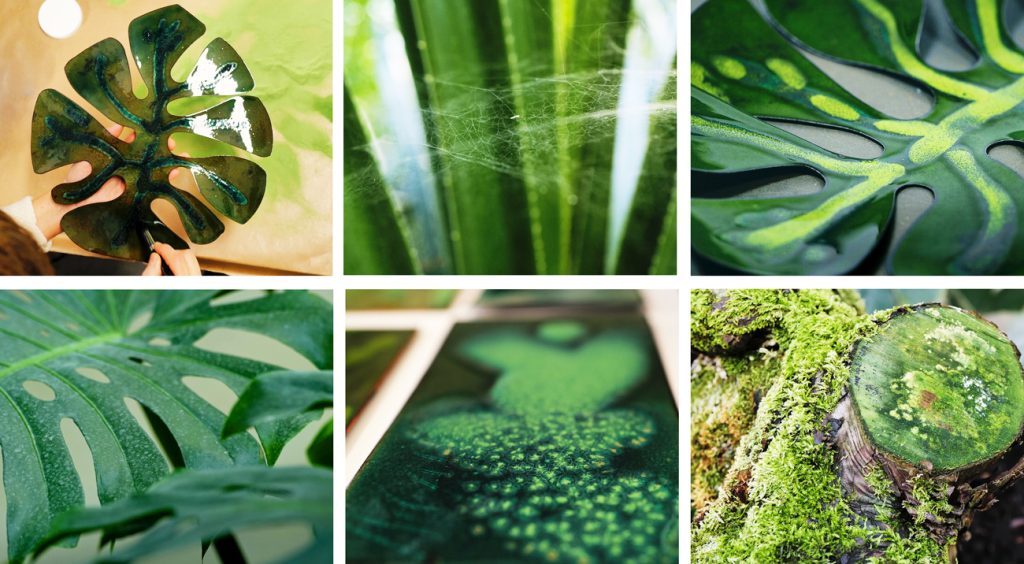 Face to face
with Alessandra Malfatti, Padova
Interview by Anna Vullo
Director Maurizio Natta
Cinematographer Fabrizio Polla Mattiot @ateliermistral
Filmed by Maurizio Natta, Fabrizio Polla Mattiot @ateliermistral, Gianlorenzo Bernabò di Negro
Audio post production Top Digital
Soundtrack Universal Music Publishing Ricordi Srl