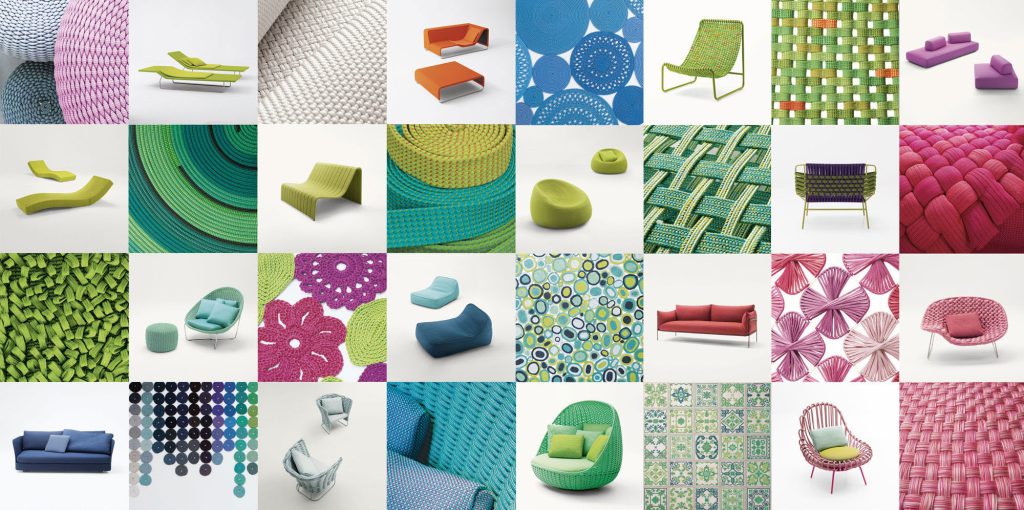 Over the last twenty years, Paola Lenti has followed a thread: durable, long lasting and in its own way revolutionary. A yarn with a round sounding name – Rope – and an unusual textile appearance that has marked the history of the industrial development of the company.

It is the early 2000s. Paola Lenti is looking for an innovative material for the outdoors. She turns over in her hands a sample of a technical fabric from an Eastern European manufacturer, intrigued by the fact that warp and weft are the same size. She envisages a possibility there: to produce a round yarn with that dimensions, something similar to the lines used in sailing, capable of resisting water and ultraviolet rays. A yarn to be transformed into performing outdoor fabrics.

The research focuses on polypropylene, a not very noble fiber, nonetheless light and waterproof thanks to the "closed" structure of its molecules that prevents water from entering the fiber itself. Two intrinsic qualities that make it ideal for the outdoors. 

Rope, however, is still a long way off. Literature on polypropylene does not exist; it is necessary to test its resistance, functionality and lightfastness.

With the tenacity of newbies and a contagious enthusiasm for everything that needs to be invented, Paola Lenti embarks on a sometimes-naive quest: she uncovers shoe lace manufacturers in the Yellow Pages, regularly visits trade fairs in search of answers to her questions, calls on an automotive expert to verify the robustness and durability of fabrics as well as on weavers. Little by little she realizes that polypropylene, if properly processed, represents "the future". She brings the pieces together and arrives at the Chemistry Department of the University of Turin to refine the research phases.
A high performing synthetic yarn that has the texture of a natural fabric to the touch, a peculiarity that has allowed it to cross the thresholds of indoor and fully establish itself even in interiors. This is one of the many reasons why Rope has given a new direction to the company: it is the "discovery" that has allowed it to establish a dialogue between inside and outside, to blur the boundaries between different environments to convey a fluid and harmonious domestic universe.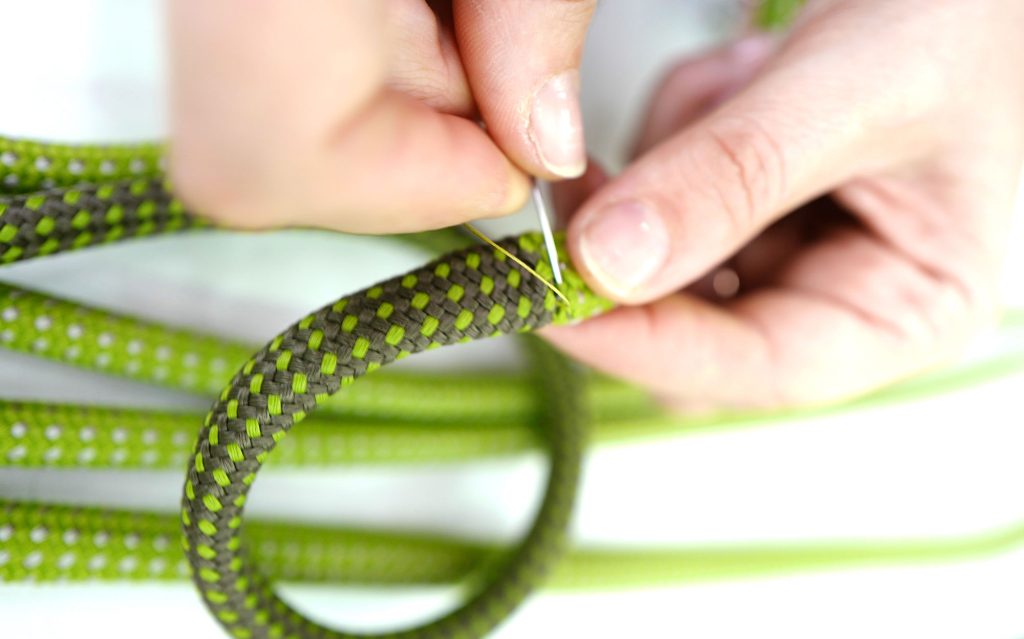 Thanks to its versatility, in these twenty years Rope has given rise to dozens of materials, from cords to weaves, from tubular "socks" to fabrics, which have become each time upholsteries for seating pieces or load-bearing structures of sofas, armchairs or sun beds. "And also outdoor rugs – Paola Lenti remembers -. A revolution for the times, when associating a rug to the outdoors sounded like an oxymoron"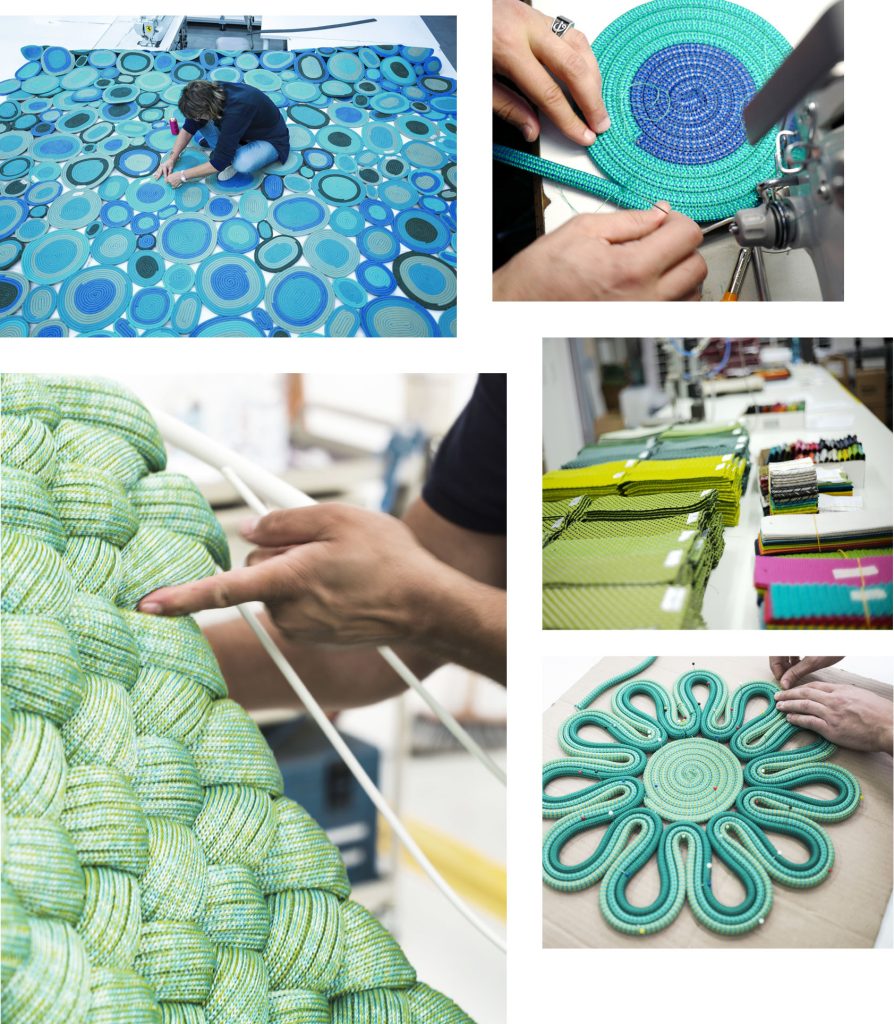 Today many of Paola Lenti products are immediately recognizable thanks to that yarn, originated from an intuition, and to the extraordinary range of colors in which it is offered, which allows coordinating fabrics and materials of several collections.

And from the research on Rope, latest generation yarns, fabrics and materials arouse – Twiggy, Maris, Diade – even more performing and sustainable.

But that is another story.