Access the download area.
In order to access the reserved area again, you need to update your password.
You can do that at the following link
design : Campana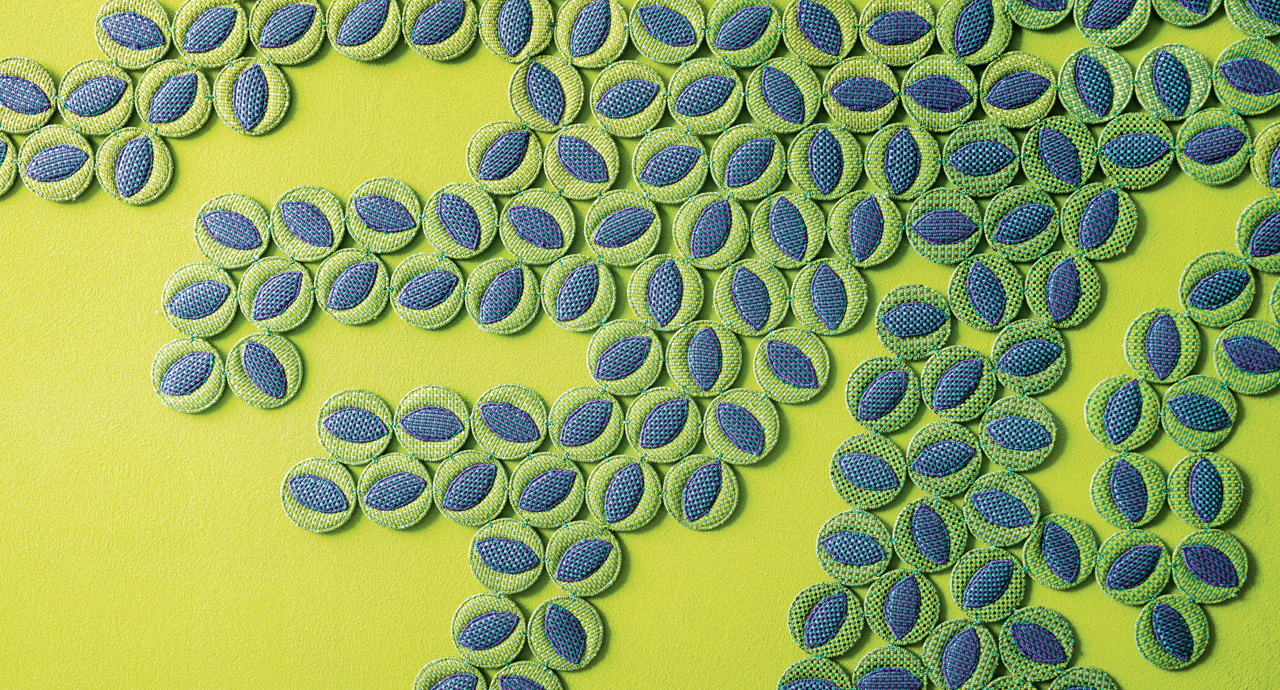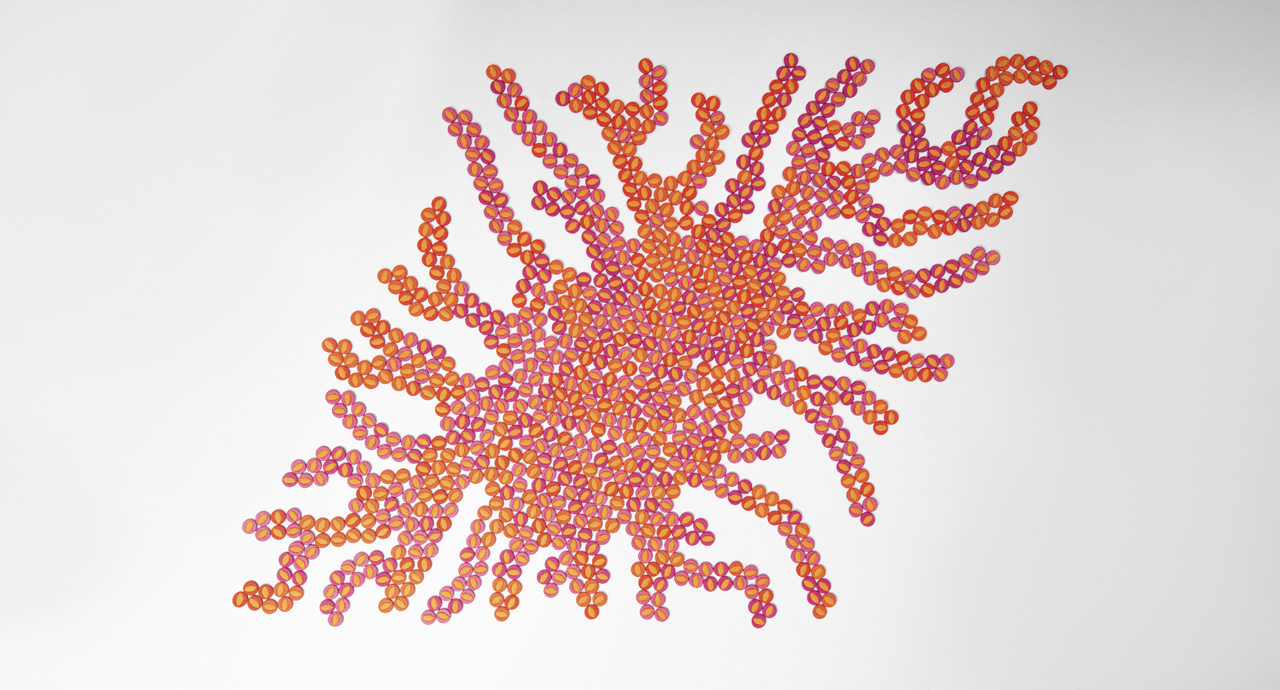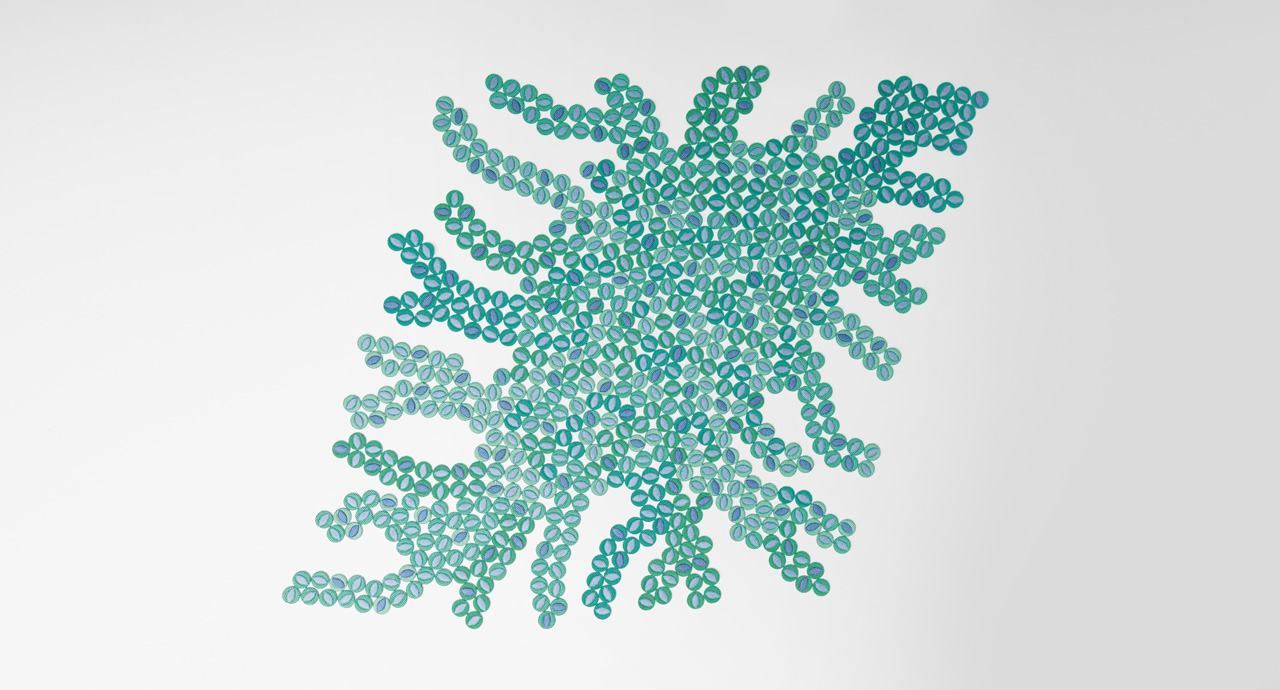 Tapestry created by joining round elements decorated with an oval overlay.
These elements consists of an upper layer in Brio fabric – obtained from production cuttings that would otherwise remain unused – and a lower layer in synthetic felt – made from polyester fibers derived from the recycling of PET bottles from waste sorting, that will be 100% recyclable again – coupled and sewn together with Punto Pettine stitching.
The elements are joined to create a surface that can be made in any shape and dimension.