Access the download area.
In order to access the reserved area again, you need to update your password.
You can do that at the following link
design : Campana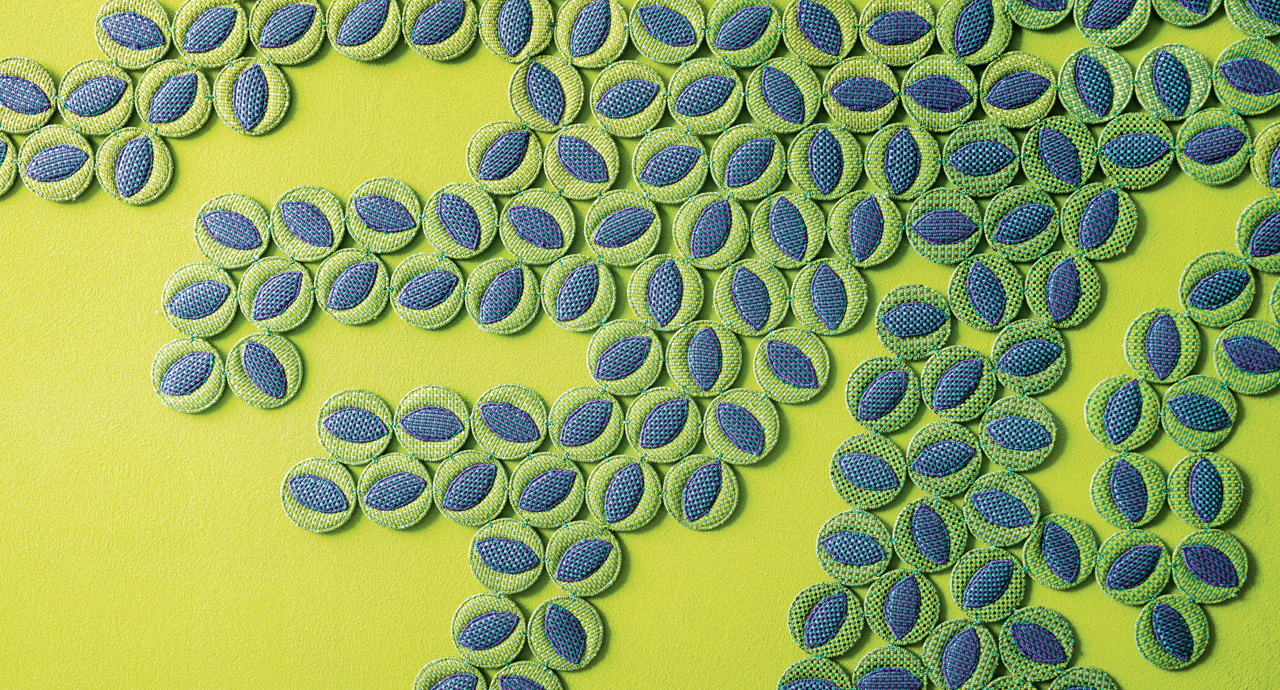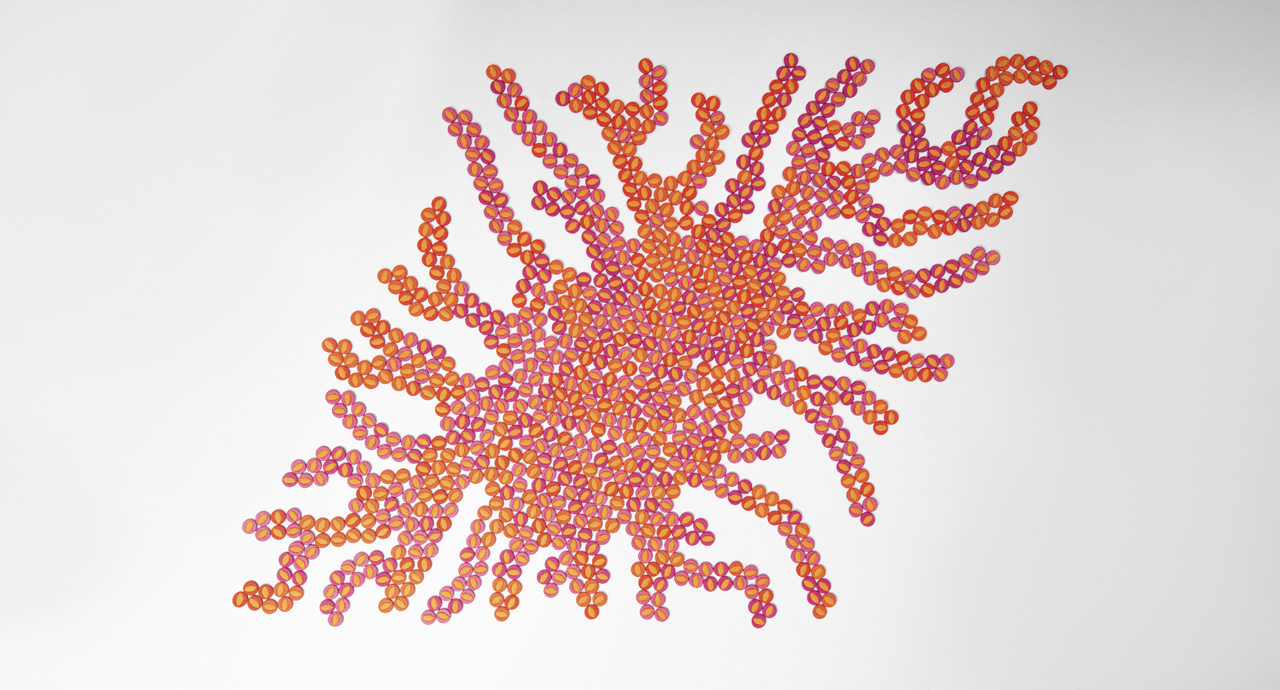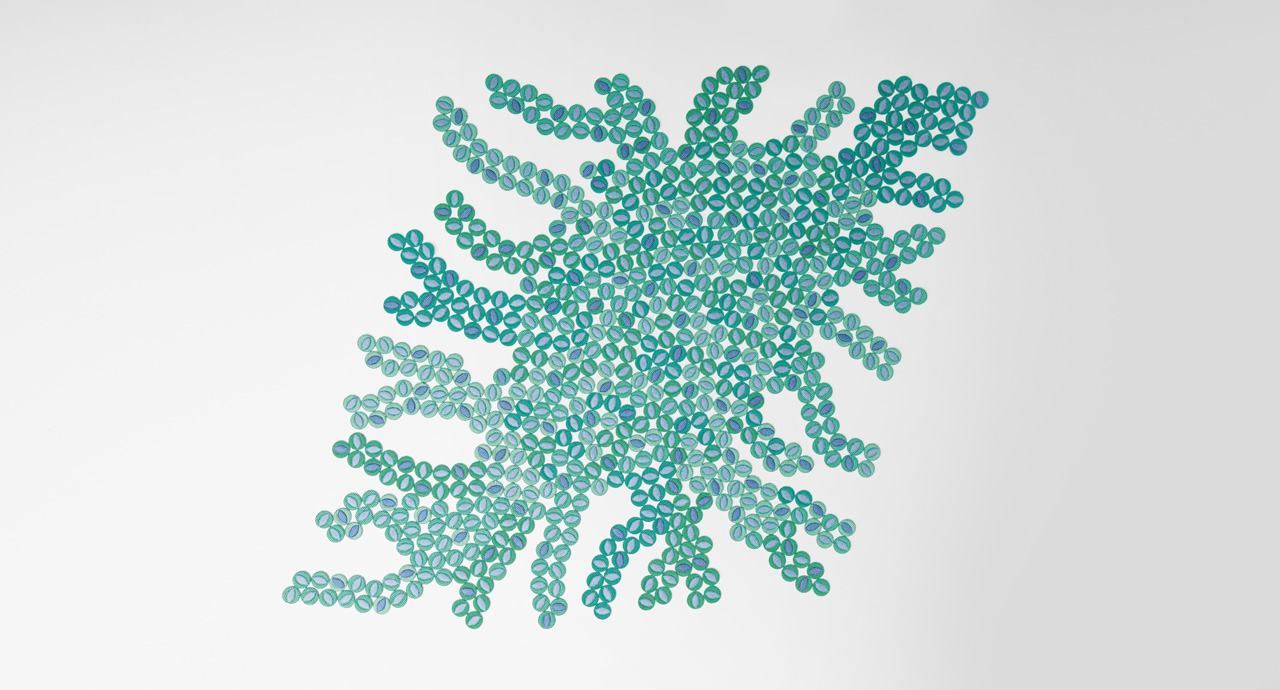 Tapestry created by joining round elements decorated with an oval overlay.
These elements consists of an upper layer in Brio fabric – obtained from production cuttings that would otherwise remain unused – and a lower layer in synthetic felt – made from polyester fibers derived from the recycling of PET bottles from waste sorting, that will be 100% recyclable again – coupled and sewn together with Punto Pettine stitching.
The elements are then joined to create the tapestry surface.
The tapestry is made by joining production offcuts that would otherwise remain unused; for this reason it is possible to choose only the main shade or to opt for a multicolour version that will be produced with what is available at the time of order.
Awards: the Metamorfosi collection has been awarded the Green GOOD DESIGN AWARD 2023.