Access the download area.
In order to access the reserved area again, you need to update your password.
You can do that at the following link
Tune
design: CRS Paola Lenti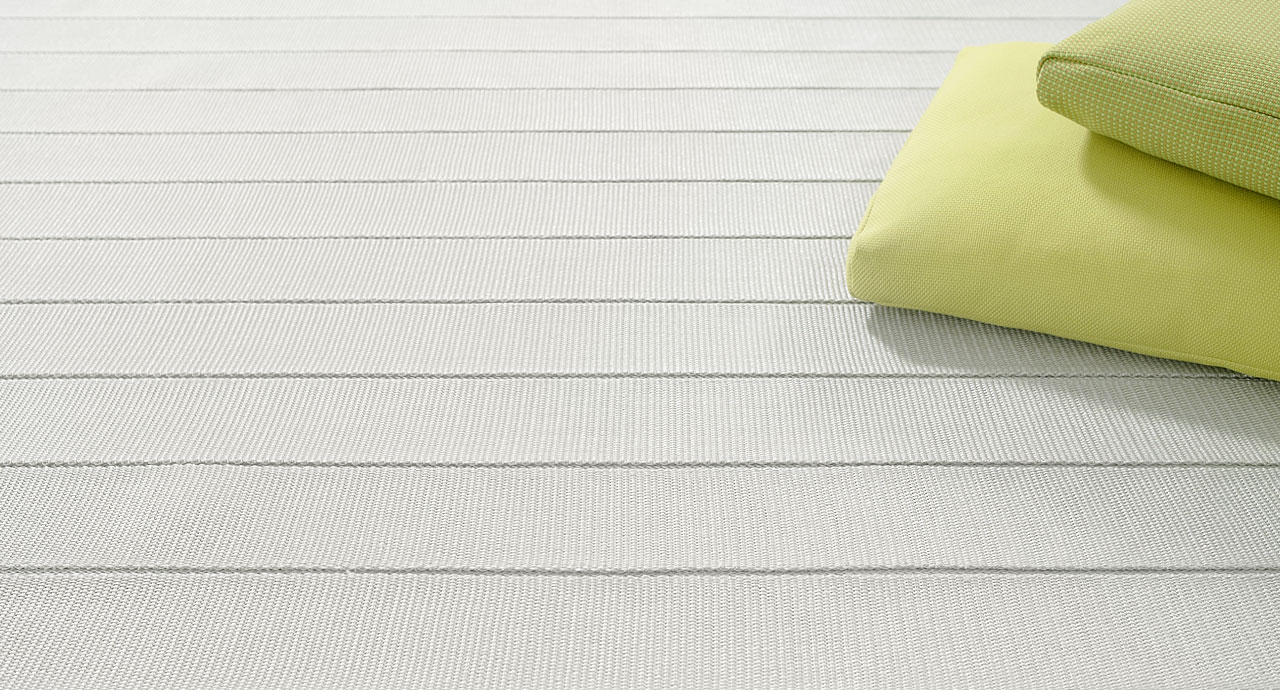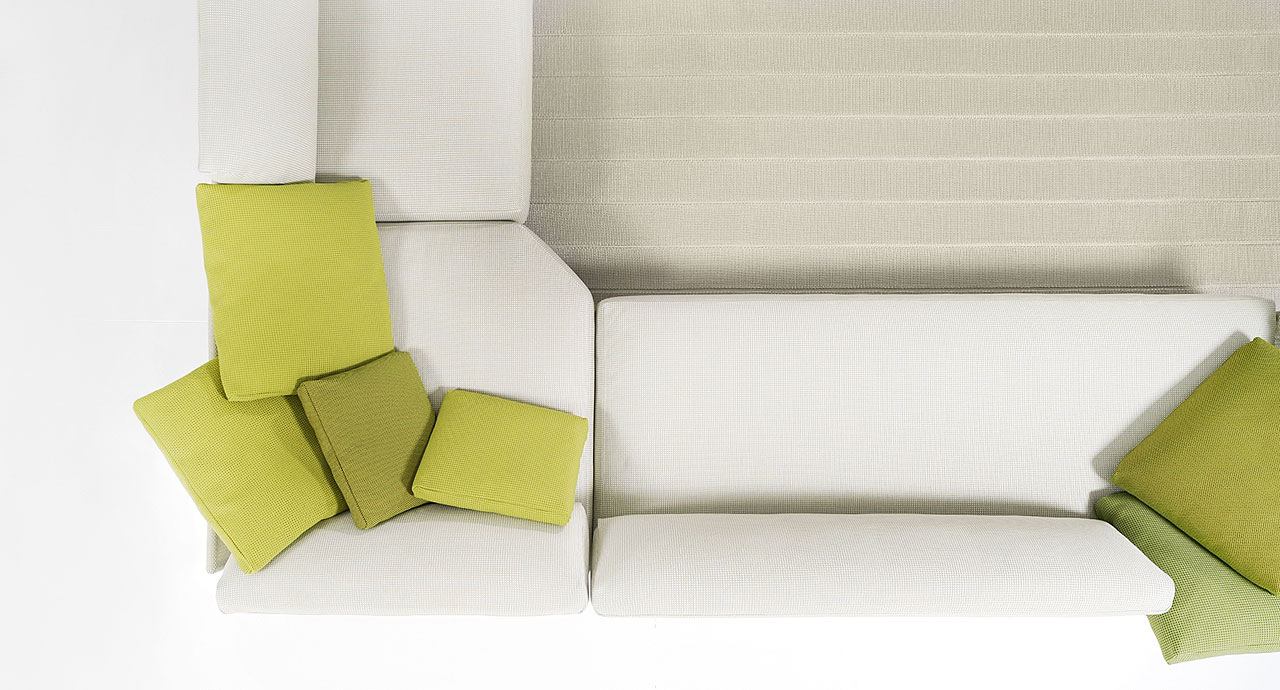 Tune is a modular rug for exterior and interior environments created by joining woven bands in Twiggy yarns with a width of about 14,5 cm.
The bands are sewn lengthwise at a distance of about 5 millimeters from each other on flat braids in the same material that remain visible.
The border of the rug is finished with a mélange cord in the same colour of the bands that form the surface of the rug.
Only one colour for the bands and one for the braids can be chosen.
Composition: bands and braids in Twiggy yarn, 100% polyolefin.
Daily cleaning: vacuum cleaner without brushes.
Periodical cleaning: washing with a solution of cold water and neutral detergent.
Do not use any abrasive brushes, bleaching agents, solvents, no professional dry cleaning.
Stains: pat the area with a clean cloth to prevent the stain from penetrating the fibres.